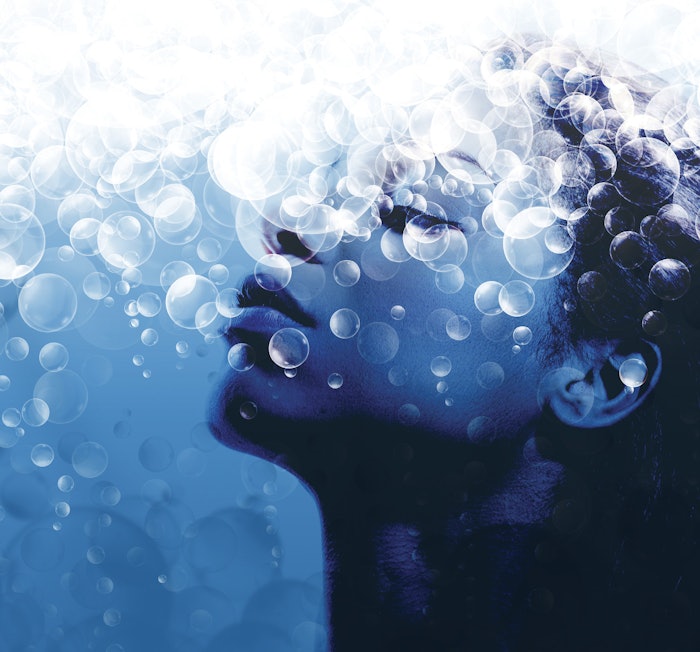 What are Exosomes?
An exosome, in simple terms, is a tiny sack that forms inside a cell. It contains some of the nucleic acids (DNA, RNA), proteins, lipids and metabolites from the cell. These sacks are formed by all cells, including cancer cells. They serve as messengers, traveling through the blood stream, so cells throughout the body can communicate. Exosomes can release growth factors and facilitate other beneficial processes. However, not all exosomes are created equal.
According to "The Biology, Function, and Biomedical Applications of Exosomes," published Feb. 7, 2020, in Science, "Exosomes are associated with immune responses, viral pathogenicity, pregnancy, cardiovascular diseases, central nervous system–related diseases and cancer progression. Proteins, metabolites and nucleic acids delivered by exosomes into recipient cells effectively alter their biological response. Such exosome-mediated responses can be disease promoting or restraining." In short, exosomes can be good or bad for your health depending on what cargo they carry. Their cargo is dependent upon what cell type produced them.

How do Exosomes and Stem Cells Differ?
Stem cells can become any type of cell within the body. They serve as building blocks and repair devices in your body. Exosomes are tiny sacks or bubbles called extracellular vesicles, which are released by all types of cells in the body, including, but not exclusively, from stem cells.
Exosomes contain nearly three times the amount of growth factors as adult stem cells. Having more growth factors means a better ability to restore and revitalize target cells.
Natural Drug Delivery System
Exosomes hold promise as a safe and effective natural delivery system for therapeutic drugs because the body readily allows them to pass through cell walls, and in some cases, they can even transit the blood-brain barrier. Due to their extremely small size (1/100th the size of a cell), exosomes are considered to be promising as a tool for drug delivery to targeted organs.
Continue Reading our Digital Magazine to learn more about exosomes' powerful potential in regenerative medicine...
Cheryl Whitman is a celebrated author, speaker, and highly regarded national cosmetic marketing professional with more than 35 years in the Aesthetic Medical Spa Industry. A cosmetic antiaging wellness "Influencer" she is one of the most sought after speakers in the industry. Mentoring all size practices and laser centers. Ms. Whitman is the Founder and CEO of Beautiful Forever Consulting where she leads a top-notch team of executive-level consultants and business professionals to assist providers physicians expanding their existing practices and launching new profit centers.
Ms. Whitman is also the founder of Beautiful Forever University, which offers educational programs to Medi spas and Aesthetic Practices. She is a Member of the MedEsthetics Advisory Board and is a Consultant for CareCredit Healthcare Financing. Cheryl is the author of the "Aesthetic Medical Success System," a revolutionary program providing a turnkey educational success system that assists clients in brilliantly jumpstarting successful aesthetic and medical spa businesses.
Contact Cheryl Whitman by email at: [email protected] or by telephone at: 561-299-3909.