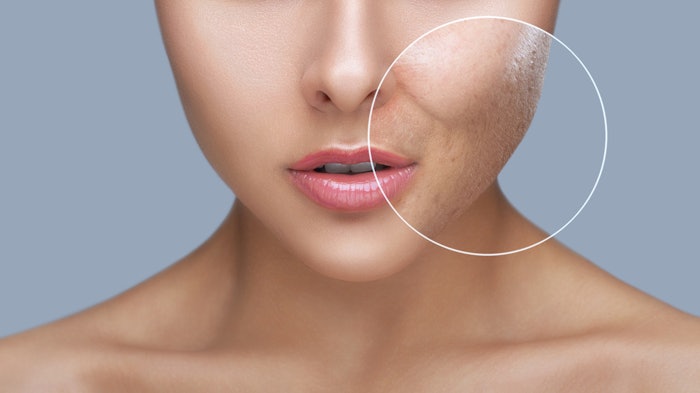 Researchers compared the efficacy and safety of subcision with autologous fat grafting versus subcision with intradermal platelet-rich plasma (PRP) for the treatment of acne scars and found that both treatments were safe and effective with no statistically signficant difference between the two groups. These findings were published in the Journal of Cosmetic Dermatology (October 2021). 
Related: ADSC-Derived Exosomes Speed Healing and Improve Ablative Laser Efficacy for Acne Scars
Researchers divided 24 subjects into two groups: 12 underwent one treatment of subcision with autologous fat grafting and 12 underwent subcision followed by three treatments of intradermal PRP with treatments spaced one month apart. At the time of enrolment, 33.3% of patients had Grade A (milder) scarring, 50% had Grade B (moderate) scarring and 16.7% had Grade C (severe) scarring. High resolution digital photographs were taken before and after the sessions, and outcomes were assessed by a single blinded physician. 
Related: Fractional Radiofrequency Significantly Improves Acne Scarring
In quantitative acne scar assessment scoring, both groups showed significant improvement in acne scars (61.23 ± 9.48% for subcision followed by autologous fat grafting and 44.16 ± 7.28% in patients treated with subcision followed by intradermal PRP). After the completion of treatment, 75% of patients were in Grade A and 20.8% of patients were in Grade B.
Related: Fractional CO2 with PRP Improves Acne Scar Outcomes
The authors concluded that both treatment modalities were effective and safe for the treatment of acne scars, and the results in each group were significant. However, there was no statistically significant difference in outcomes between the two treatment groups.