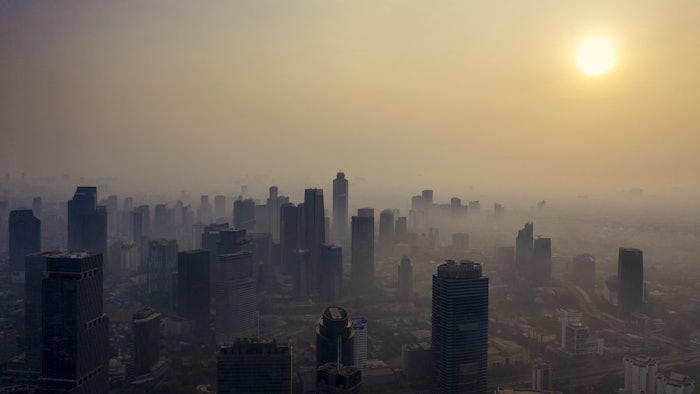 A recent study published in the Journal of Personalized Medicine investigated the effects of environmental pollutants on microRNA in human skin biopsies. According to the authors, microRNAs play a role in silencing mutated oncogenes and thereby protect against damage caused by pollutants.
See archived: [video] Big Step Forward for Anti-pollution Claims
Human skin biopsies were exposed to diesel fumes, ozone and UV light for 24 hr and alterations in microRNA were assessed. Results showed microRNA mechanisms were altered by exposure to the pollutants; although some alterations were indicative of skin's innate protection capacities.
For example, the researchers noted differences in the peak time points and patterns of epigenetic alterations caused by the various pollutants. Ozone and UV immediately altered apoptosis and DNA repair mechanisms, respectively. According to the authors, this reflects adaptive activities to defend skin against damage. 
Diesel fumes, on the other hand, reached peak alteration levels only after the full 24-hr exposure and in microRNAs involved in carcinogenesis. The authors concluded environmental exposure for longer periods causes the irreversible alteration of microRNA mechanisms, resulting in damage that can contribute to inflammation, dysplasia and cancer. 
See related: Analyze, Optimize: Ensuring Pollution Won't 'Get Under Your Skin'