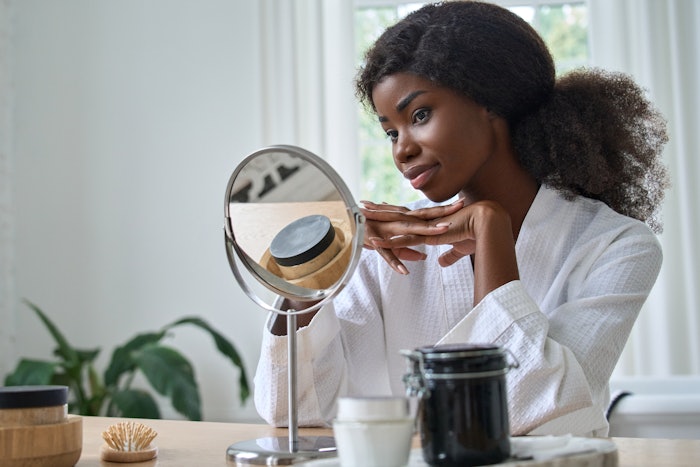 With fractional microneedling radiofrequency (FMR) gaining popularity in treating acne scars, researchers investigated this treatment's use in reducing facial sebum production as well as acne scars. The single-center, prospective study found significant decreases in the sebum production of the patients who received the treatment. 
Related: Promising Advances in Acne Treatments
Published in the Journal of Cosmetic Dermatology (June 2022), the evaluator-blinded trial compared sebum production after three sessions of FMR (Fractora 24-pin coated tip) performed one month apart. Using a sebumeter (Cutometer, Germany), sebaceous gland histology and subject assessments, results were evaluated. Acne scars were also graded according to the Echelle d'Evaluation clinique des Cicatrices d'acne scale, Goodman an dBaron's qualitative grading system, acne scar volume measurement and subject assessments. 
Sebumeter results revealed a significantly decreased sebum production (P < 0.05) after the first treatment and sustained throughout the study period. The histological assessments showed decreased density and size of sebaceous glands while mean acne scar volume decreased without a significant increase in the mean melanin levels. 
Related: 30% Salicylic Acid Chemical Peels Reduce Sebum Production
The FMR treatment can be used as an alternative for patients with acne scars who also wish to reduce their sebum production and facial oiliness. There was up to a 15.48% decrease in facial oil production.