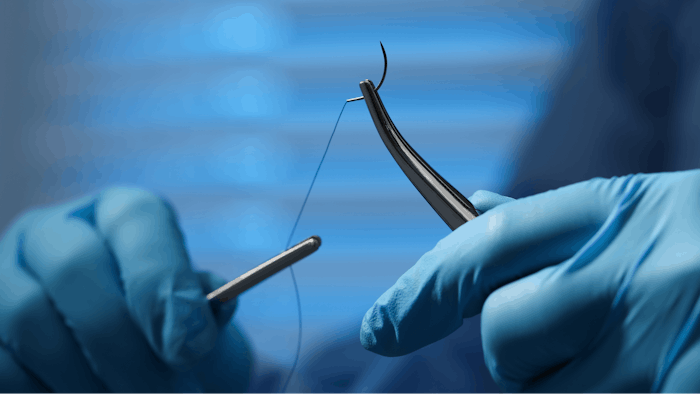 New Africa - stock.adobe.com
A novel high-tension suture guard that guides wound contraction and minimizes tissue damage during surgical excision offers patients suffering from Folliculitis Decalvans (FD) a promising alternative to conventional methods, according to a study by researchers at Dr. U Hair and Skin Clinic in Los Angeles published in the Clinical Cosmetic and Investigational Dermatology Journal. The Athena Suture Guards used in the study were found to put FD into remission with no instances of recurrence during the 10-24-month follow-up period.
Related: The Connection Between Hair Loss in Women and Various Health Conditions
Folliculitis Decalvans is a scarring hair loss condition that causes chronic inflammation scarring with symptoms of pain, itch, discharge and social debilitation, mainly in middle-aged individuals. Conventional treatments, which include extended steroid, isotretinoin and antibiotic use, carry substantial side effects, rendering continuous use impractical. The options only bring temporary relief and often prompt swift disease return post-treatment.
For the study, five FD patients, including four men and one woman, tried the suture guard after having failed experiences with various conventional treatments. All five patients experienced complete remission with no instances of disease recurrence noted during the follow-up period. The resounding success of this study marks a significant stride in comprehending and addressing FD and rekindles hope for individuals burdened by its debilitating effects.
Lead author Dr. Sanusi Umar highlighted the remarkable success of combining this treatment with second-intention healing, offering newfound relief for long-struggling folliculitis decalvans patients.
"While our case series offers promising insights, further validation through larger controlled studies is essential to establish the effectiveness of our technique," Dr. Umar said