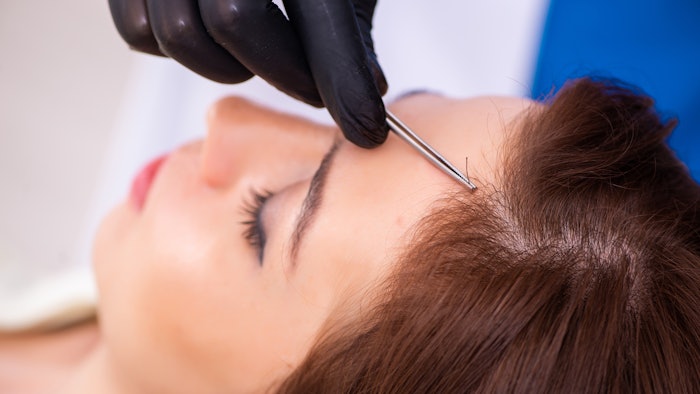 Happy Head announced the launch of its hair-growing SuperCapsules. Designed by dermatologists and hair restoration experts, these capsules were created to promote hair growth for people struggling with hair loss. 
The SuperCapsule is an all-in-one, daily capsule that is designed to treat hair loss with the strongest FDA-approved prescription medicine and essential hair vitamins. The key ingredients of the supplement include Finasteride, Minoxidil and vitamin D, which are clinically proven to increase hair growth. 
Related: Regenerative Medicine in Hair Loss
"We are ecstatic to launch the first-of-its-kind SuperCapsule pill, which is packed with some of the strongest hair-loss medications available," said Happy Head's co-founder, Dr. Ben Behnam, M.D., FAAD. "The Minoxidil combined with Finasteride works to increase blood flow around hair follicles, and stimulates the follicle to move into the growth phase of the hair growth cycle."
Dermatologists say three to six months of daily SuperCapsule use will not only help regrow lost hair, but also prevent further hair loss.