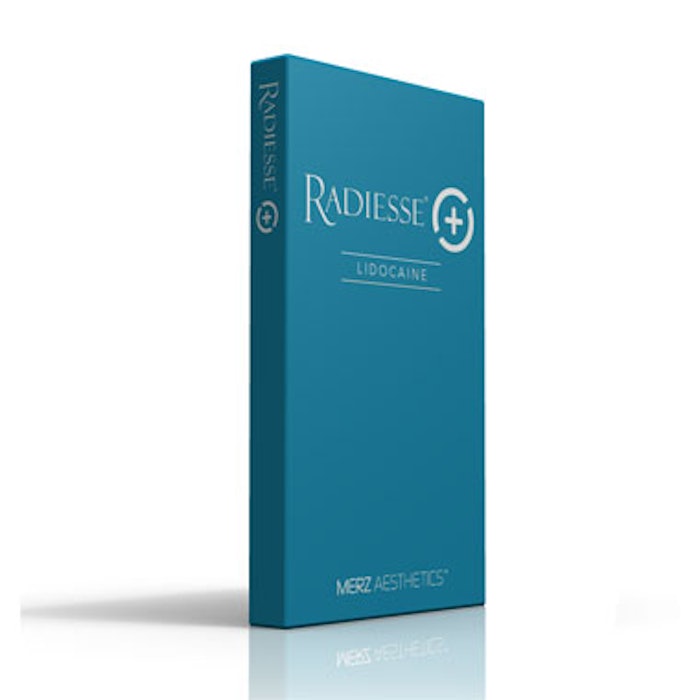 The U.S. Food & Drug Administration has approved Radiesse (+) with integral 0.3% lidocaine (Merz Aesthetics) for subdermal implantation to correct moderate to severe wrinkles and folds. In a clinical study, 101 patients received Radiesse on one side of the face and Radiesse (+) on the other side of the face. Patients rated their pain on a scale of 0 to 10 (0 = no pain and 10 = very severe pain). Immediately after injection, patients rated their pain about 6.7 for the side of the face injected with Radiesse compared to about 2.3 for the side treated with Radiesse (+). An hour after treatment, patients rated their pain about 1.1 on the Radiesse side, and about 0.3 on the Radiesse (+) side.
"With the introduction of Radiesse (+), Merz addresses the need of restoring lost facial volume while reliably enhancing patient comfort and eliminating the need for in-office lidocaine mixing. We are excited to provide our physician customers with yet another Merz technology to help deliver positive patient outcomes and treatment experiences," said Jim Hartman, vice president and head of U.S. aesthetics/OTC for Merz North America.
Image courtesy of Merz Aesthetics.