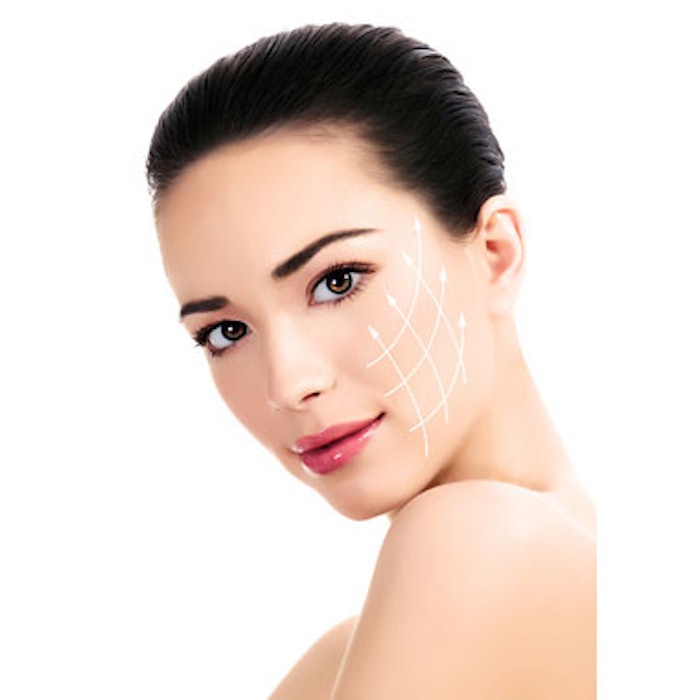 In an effort to better understand the mechanism of action of onabotulinum toxin A on skin elasticity, researchers James P. Bonaparte, MD, MSc, FRCSC, and David Ellis, MD, FRCSC, conducted a study in which 48 women (mean age 55.2 years) underwent botulinum toxin injections for mild wrinkles in the glabella and around the eyes. The patients were assessed at baseline and after injection at two weeks, two months, three months and four months to measure skin pliability, elastic recoil and the ratio of viscoelastic resistance to elastic resistance.
The injections resulted in increased elasticity and pliability, mimicking the behavior of younger skin, although by the four-month mark the skin had returned to its pre-injection state.
The authors noted that the mechanism for the skin quality improvement is unclear and that more research is needed. "The changes occurring in patients' skin appear to be the opposite of those associated with the aging process and UV radiation exposure and inflammation. This study also suggests that the duration of effect of these changes mimics the duration of effect of the medication. Future studies are required to determine and quantify the histologic changes that are occurring," they wrote.
The study was published online at JAMA Facial Plastic Surgery, May 21, 2015.
Photo copyright Getty Images.