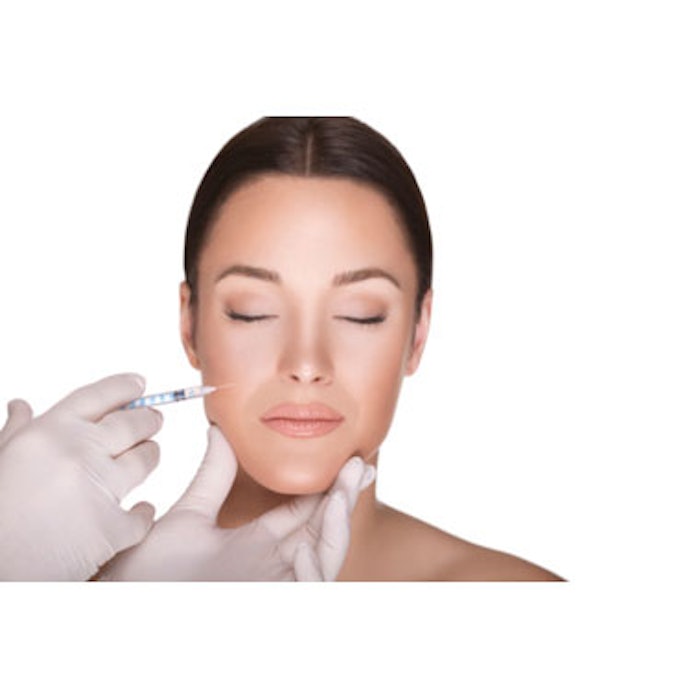 A multicenter, single-blind randomized, controlled study to examine the efficacy of Juvéderm Voluma XC—an HA filler for the correction of midface volume deficit (MVD)—from the patients' perspectives has shown high patient satisfaction up to two years following treatment. The study, conducted by Julius Few, MD, et al, included subjects treated at 15 sites in the U.S. and Canada from August 2009 to June 2012.
Patients with moderate to severe age-related MVD (N = 235) received Voluma XC injections and attended quarterly follow-up visits for two years. During the follow-up visits, patients rated: treatment outcomes on the Global Aesthetic Improvement Scale (GAIS); overall satisfaction with facial appearance; satisfaction with midfacial regions; achievement of treatment goal; Look and Feel of the Midface (LAFM); and Self-Perception of Age (SPA). In addition, they recorded treatment-site responses in 30-day diaries.
At six months and two years after treatment, 92.8% and 79.0% of patients, respectively, rated their cheek volume as improved/much improved on the GAIS; 89.8% and 75.8% reported improvement in satisfaction with facial appearance; and 67.8% and 49.0% of patients said that their treatment goals were achieved. Increased satisfaction with outer and lower cheek areas and cheek bone projection and clinically significant improvements in LAFM were noted through month 24. Patients reported looking, on average, five years younger (at six months) and three years younger (at 2 years). The most common treatment site responses were tenderness, swelling, firmness and lumps/bumps; most were mild to moderate in severity and lasted ≤ two weeks.
Researchers therefore concluded that Voluma XC for age-related MVD is effective and well tolerated from the patient perspective, with results lasting up to two years.
The study was published in the Aesthetic Surgery Journal (July 2015).
Photo copyright Getty Images.