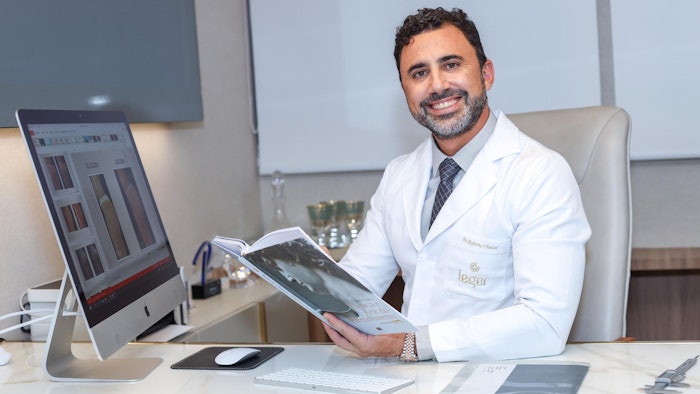 Photo courtesy of Vanessa Carvalho Photos
Demand for the Brazilian Butt Lift
There is a growing demand for the Brazilian Butt Lift cosmetic procedure. The New York Times reported that 61,387 procedures were performed to increase buttocks in 2021, demonstrating American's growing enthusiasm for "Brazilian Butt Lifting." The increase in demand for butt lifting is trending in more than just the U.S. Roberto Chacur, M.D., is the creator of the GoldIncision method for the treatment of cellulite, and one of the doctors who performs this procedure the most in Brazil.
Related: Most Popular Cosmetic Procedures in the U.S. According to Google
Chacur commented on the increasing demand among Brazilian women to achieve this aesthetic standard, saying, "There is a demand for a lot of volumetry and cellulite treatment. There were more than 10,000 procedures in Brazil in the last 2 years." 
GoldIncision Method
Through the GoldIncision method, Chacur highlights not only the demand for buttock augmentation, but also the treatment. The doctor also said that it is very common for patients from abroad to come to Brazil to perform procedures on the buttocks due to the international recognition of the Brazilian Butt Lift. 
Related: How The South Beach Butt Lift Makes BBLs Safer
Chacur recently spoke at the recent IMCA conference in Paris to discuss the growing obsession with butt lifts and innovation in treatments. In his presentation, he highlighted protocols and procedures for the gluteal region, and he explained how the market continues to expand. 
São Paulo can be considered a "mecca" for the procedure, considering the treatment method and augmentation are targeted by Leaguer clinics. Treatments at the clinic are performed daily and doctors participate in presentations and major conferences around the world.