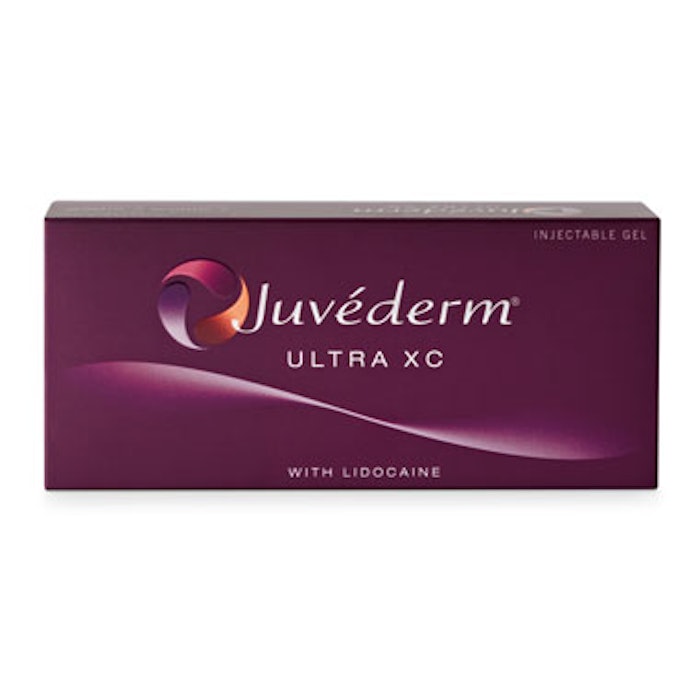 Allergan has received approval from the U.S. Food and Drug Administration (FDA) to market Juvederm Ultra XC for injection into the lips and perioral area for lip augmentation in adults over the age of 21.
The smooth gel formulation consists of a modified form of hyaluronic acid and contains a small amount of local anesthetic (lidocaine) to improve the comfort of the injection. In clinical trials, the majority of subjects treated with Juvederm Ultra XC reported improvement in the softness, smoothness and natural look and feel of their lips—79% showed a meaningful improvement in lip fullness three months after treatment, and more than 78% of subjects reported an improvement in their overall satisfaction with the look and feel of their lips at one year after treatment.
"As the leader in medical aesthetics, Allergan is committed to continued research and development in this area," said Philippe Schaison, president and EVP of Allergan Medical. "Providing physicians and patients with premium products that allow them to achieve the aesthetic results they want is always our goal."
For more information, visit www.juvederm.com.
Photo courtesy of Allergan.