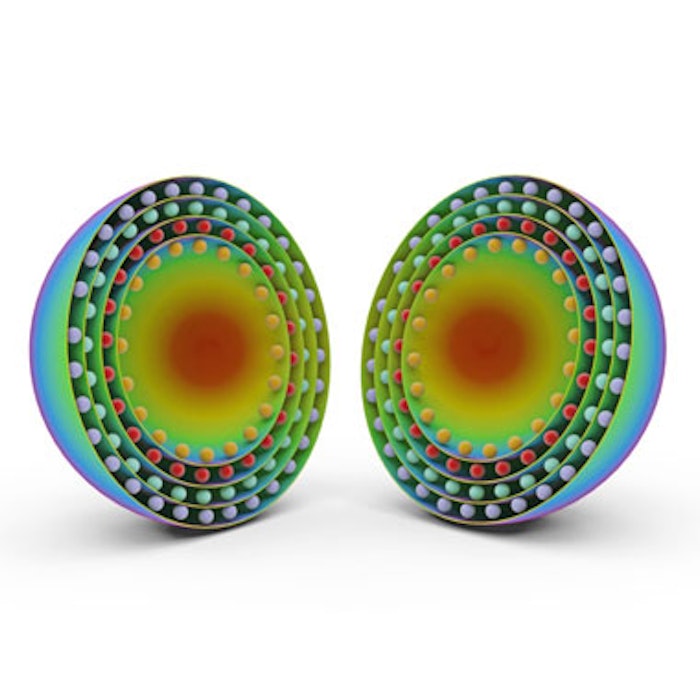 Researchers Sergio G. Coelho, PhD, et al, sought to investigate the potential risks of reducing the size of titanium dioxide (TiO2) particles in sunscreens for skin penetration in a recent study published in JAMA Dermatology (April 2016).
Six participants (four women and two men) with skin types II and III received daily applications of sunscreens with and without TiO2 nanoparticles (at a concentration of 2mg/cm2) to two test sites on their lower backs. A separate control site was left untreated. Two of the participants had the sunscreens applied daily for three days, and the other four subjects were treated daily for eight days for a better understanding of depth of penetration. After the final sunscreen application, five shave biopsy specimens were taken from each subject—two from the sunscreen plus TiO2; two from the sunscreen only sites; and one from the control. The researchers used transmission electron microscopy to evaluate penetration of the TiO2 particles through the epidermal and dermal skin layers, which were identified via scanning electron microscopy and energy dispersive X-ray spectroscopy (SEM-EDX).
The researchers found that the TiO2 nanoparticles in the skin specimens were mainly present in the dermis surrounding hair follicles at low levels and with no obviously decreasing gradient with skin depth. As expected, the skin sites that received sunscreen plus TiO2 nanoparticles contained more TiO2 than control sites and those treated with sunscreen only. They found fewer than 30 confirmed TiO2 nanoparticles in all sunscreen plus TiO2 specimens, and noted that detectable numbers of TiO2 nanoparticles were lower than those in the applied doses of sunscreen plus TiO2 in the area with maximal dermal presentation. No participants experienced skin irritation or adverse effects.
"Our findings depend on selected 'regions of interest,' which does not allow a detailed quantitative assessment of dermal penetration of TiO2 nanoparticles," the researchers wrote. "Notwithstanding it limitations, however, [this study] provides valuable data on the dermal penetration of TiO2 nanoparticles and the parameters for informing the design of future clinical studies."
Photo copyright Getty Images.