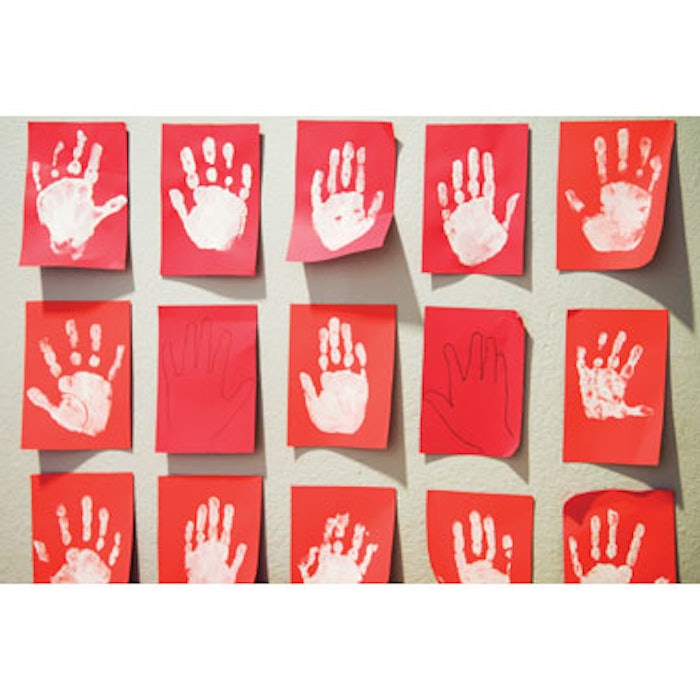 As an industry that serves a disproportionate number of women, it is no surprise that patients often ask providers if they can bring their children with them to their appointments. Citing safety concerns and state licensing requirements, the majority of medspas and medical aesthetic practices have opted not to offer childcare services, often including their policies—such as, "To ensure the safety of children and the enjoyment of all clients, we ask that parents or guardians make other arrangements for children while they are receiving services," or "We love children, however, so that we may provide a safe and comfortable spa experience to all of our guests, children under 12 years of age are not allowed in the Medical Spa"—on their websites and marketing materials.
But some facilities have chosen a different route, viewing childcare services as a logical extension of their desire to offer clients and patients the best possible care. Facilities that would like to answer "Yes" to patients who inquire about childcare services have a few options. They can offer in-house care, partner with a local provider or choose a location with on-site childcare services, such as a gym or healthcare center.
Challenges of On-Site Care
Medspas and practices that would like to offer on-site childcare services must become familiar with their state's licensing requirements. The State Department of Health and Safety, Division of Childcare and Early Childhood Education typically dictates these regulations, which include liability insurance coverage, emergency planning and required adult-to-child ratios that vary based on the age of the children served. But meeting the required regulations is only the first step. Facilities must also consider staffing costs and noise.
"The main problem we encountered was with clients who came in for services that are geared toward relaxation, like facials and massages. We just didn't have the right setup to have the nursery far enough away from our reception desk, waiting room and massage rooms," says Juliana Norris, director and laser safety officer of Carolina Pines MedSpa in Jacksonville, North Carolina. The facility, which is located in a military town, offered childcare services for six months before deciding it posed too many challenges for their patients and staff.
"Our clients have small children and their husbands are deployed. They need a break," says Norris. "People would call and say, 'Can I bring my child in?' Clients would cancel appointments because their babysitter cancelled at the last minute."
Because the medspa had a back room with sofas and toys for staff members' children, they decided to use that space to offer childcare to patients as well. The original plan for the single-physician facility was to have the receptionist watch the children. "We thought that if someone here or there brought their child with them that our receptionist could go to the back and sit with them, and it was within the state's regulations for us to do that," says Norris. "The problem was that she still had to answer the phones. So she would be in the room playing with the child, someone would call looking for a relaxing experience and they could hear children in the background."
The medspa then added a new employee to provide childcare services, but did not have enough demand to justify the extra staffing. "We just didn't have enough traffic in terms of childcare to have a staff member specifically devoted to it," says Norris. "We charged a nominal fee—$5/hour per child, but we didn't have the volume to keep her busy. We didn't view childcare as an additional source of revenue—it was offered as a courtesy to our clients—but we still felt we needed to at least break even."
Photo copyright Getty Images.
[pagebreak]
An even bigger issue was the noise level in the small space. "If the children were seven or older, it wasn't a problem. But with the little ones—five years old and below—it was a challenge, especially for the longer treatments that were more than an hour," says Norris. "There were moments when our massage therapists could hear the client's child crying, because they were right down the hall. We realized after six months that to really make this work, we would need a big enough space and enough volume of usage to create a really separate area for the kids."
Partnering for Care
Practices that do not have enough space or patient volume to justify creating a separate area can still offer childcare services through strategic partnerships. Kim Vondra, owner of Natural Symmetry MedSpa in Cookeville, Tennessee, works with a drop-in childcare center located less than one mile from her facility. "There is a facility near us called Smart Play and they do hourly drop-in childcare," she says. "The owner is a friend of mine and my grandchildren went there, so we worked out a policy where my clients
get a discount to drop their children off for the time that they're here."
Natural Symmetry offers childcare as part of its gift certificates and promotes the service on its website. "The cost to the parent is $7.50/hour, and a lot of our clients do take advantage of the childcare," says Vondra. "It's primarily sold through gift certificates. So if a husband comes in and buys a package for his wife or a friend comes in and buys a service for a friend who's had a baby, they'll buy a treatment package plus childcare for the length of the services." As an added benefit, Smart Play promotes Vondra's services within the childcare facility.
A second option for physicians who are launching a new practice or medspa is to look for locations that provide childcare services on site, such as gyms and health centers. Oasis Spa & Salon is located within a large healthcare facility called the Princeton Club in Madison, Wisconsin. "The club sits in the middle of an upper mezzanine level where we are located. There is also a physical therapist's office and a laser hair removal facility, so it's kind of like a small mall," says Myranda Phelps-McGuire, spa director. "Our clients can use the Princeton Club drop-in childcare facility for a small upcharge of $10, and that provides 2.5 hours of childcare for up to two children. It's a really great benefit that we can offer our clients, since most of our services can be completed in that time."
The spa purchases 25 childcare passes at a time and offers them to clients. "We've been offering this for 13 years, and it's very popular with our clients. Often people don't get out to take care of themselves because they have small children who need care. This is a wonderful way for new moms and dads to take an hour for themselves so they can get refreshed and rejuvenated."
She recommends keeping childcare in the back of your mind as you consider locations. "If you are renting, see if a space nearby has a daycare in it or think about whether the facilities you're looking at would have room to add a daycare," says Phelps-McGuire. "You can even offer childcare on a certain day of the week, where you have a provider come in for just that day."
If you are considering partnering with a local facility to provide childcare services, Vondra cautions: "Be very sure of the person with whom you are partnering. If you're linking your name to someone else, you have to be sure they are providing the same level of care that you provide."
Inga Hansen is the executive editor of MedEsthetics.
Photo copyright Getty Images.