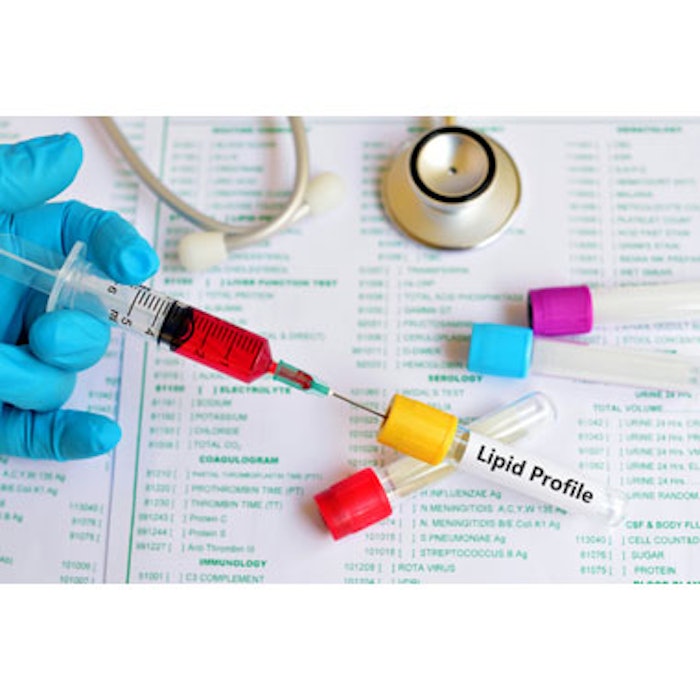 A study published online June 23 in the British Journal of Dermatology found that low high-density lipoprotein (HDL) cholesterol and insulin-like growth factor 1 (IGF-1) were associated with a higher risk of hair loss in women.
Researchers investigated associations between markers of cardiovascular disease risk (e.g., serum lipid levels and hypertension) and aging (e.g., 25-hydroxyvitamin D and IGF) with hair loss in a random subgroup of 323 middle-aged women from the Leiden Longevity Study. The patients' hair loss was graded by three assessors using the Sinclair scale; women with a mean score > 1.5 were classified as cases with hair loss.
Every 1 SD increase in HDL cholesterol was associated with a 0.65-times lower risk [95% confidence interval (CI); 0.46-0.91] of hair loss. For IGF-1 the risk was 0.68 times lower (95% CI; 0.48-0.97) per 1 SD increase, independent of the other studied variables. Women with both IGF-1 and HDL cholesterol levels below the medians of the study population had a 3.47-times higher risk (95% CI; 1.30-9.25) of having hair loss. The researchers noted that further studies would be required to infer causal relationships.
Photo copyright Getty Images.