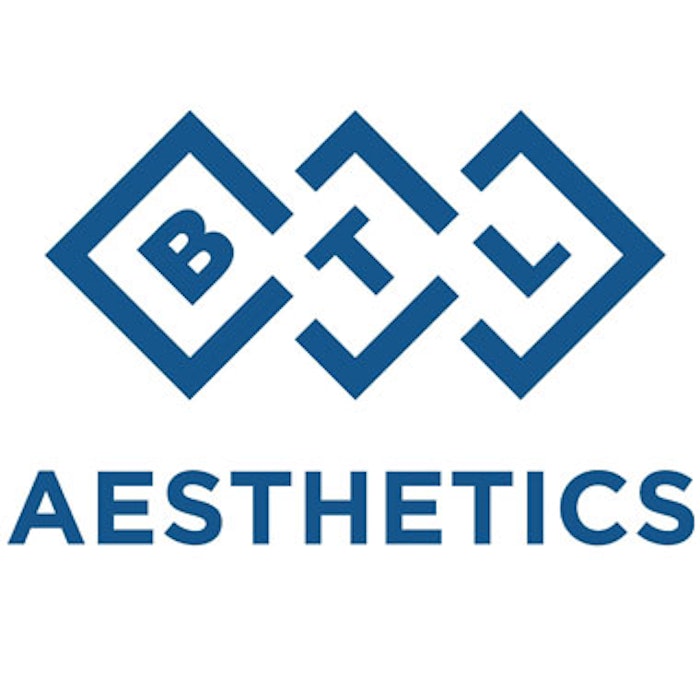 The U.S. Food and Drug Administration (FDA) has cleared the BTL Vanquish ME (BTL Aesthetics) for the circumferential reduction of the thighs (in addition to its previous clearance for noninvasive fat reduction of the abdomen). The clearance followed several rounds of clinical testing for efficacy and safety.
The BTL Vanquish ME uses high-frequency, selective RF energy to induce apoptosis; the body flushes fat cells out naturally to help slim the abdomen and now thighs. The device has the largest spot size in the industry, and the contactless panel allows for treatment of a broad area at once with no lines of demarcation. In clinical studies, over 80% of subjects experienced a statistically significant circumferential reduction with four, 30-minute treatment sessions per leg, delivered once a week over a four-week period.
"We're excited to receive our latest FDA clearance, as it further demonstrates the versatility of the BTL Vanquish ME system and its efficacy," said Tomas Boleslavsky, director of clinical at BTL Aesthetics. "This clearance, which was secured in part thanks to extensive clinical research, is truly a further testament to BTL Vanquish ME's superior and consistent results."
Visit www.btlaesthetics.com for more information.