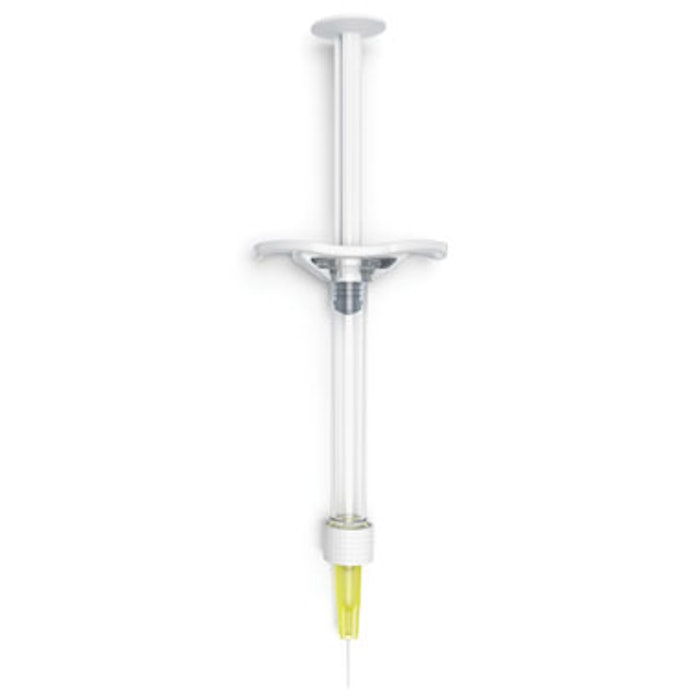 Though silicone- and then collagen-based dermal fillers have been used since the 1940s to fill out facial defects, it was the introduction of hyaluronic acid (HA)-based dermal fillers that brought these treatments to the main­­stream. "HA fillers completely changed cosmetic medicine," says facial plastic surgeon Steven Dayan, MD, clin­ical assistant professor at the University of Illinois. "They don't just fill lines; they actually give volume back to the face. They also have a more natural feel than collagen and offer reversibility that is reliable. They opened the door to nonsurgical rejuvenation."
Restylane—introduced in Europe in 1996—was the first HA filler approved by the U.S. Food and Drug Administration (FDA) for cosmetic indications. Since its U.S. launch in 2003, the line has expanded in both products and indications to include: Restylane for nasolabial folds, Restylane-L (with lidocaine), Restylane Silk for lips and perioral lines, and Restylane Lyft for midface volume replacement.
"We're super excited about the 20th anniversary of Restylane," says Alisa Lask, vice president of marketing at Galderma, which acquired Restylane maker Q-Med in 2010. "It's one of the most studied products for the aging face and as part of the anniversary celebration, we are relaunching the line with new packaging and a new syringe for all Restylane products."
The new syringe was designed to reduce hand fatigue, simplify product identification and combat counterfeiting. "There's a snap-off top that makes it clear if the product has been tampered with, and the luer lock fits on the needle a little better," says Dr. Dayan. "Also, with the color coding, it's a lot easier for us to discern more quickly which product we have in our hands. The gradations are easier to see as we're injecting because we don't have to flip the syringe around, and ergonomically, the syringe has a new plunger and finger grasp that make it easier on our hands."
"We spend a lot of time talking with healthcare professionals, listening to them and watching them inject, and that's how we came up with the new design," says Lask.
Galderma will be rolling out the new syringe and packaging for all of the Restylane products throughout the fall and continues to look for opportunities in the market. "The biggest unmet needs for patients in the filler market are products that have increased duration and decreased swelling, bruising and pain," says Lask. "For providers, it's improving the ergonomics, making medical record documentation easier and creating less waste with the packaging, and our goal is to continue to innovate to meet those needs."
Dr. Dayan is looking forward to new indications and products. "Consistency breeds comfort, so when a product has been around for 20 years, you tend to become very comfortable with it, and you trust it," he says. "This is not a fly-by-night product line or vendor. The safety profile has been established with more than 3,000 clinical studies and there are a lot of new indications being evaluated—and studies being developed—for areas like the tear troughs and the temples, which I think will be exciting for providers and patients."
Inga Hansen is the executive editor of MedEsthetics.