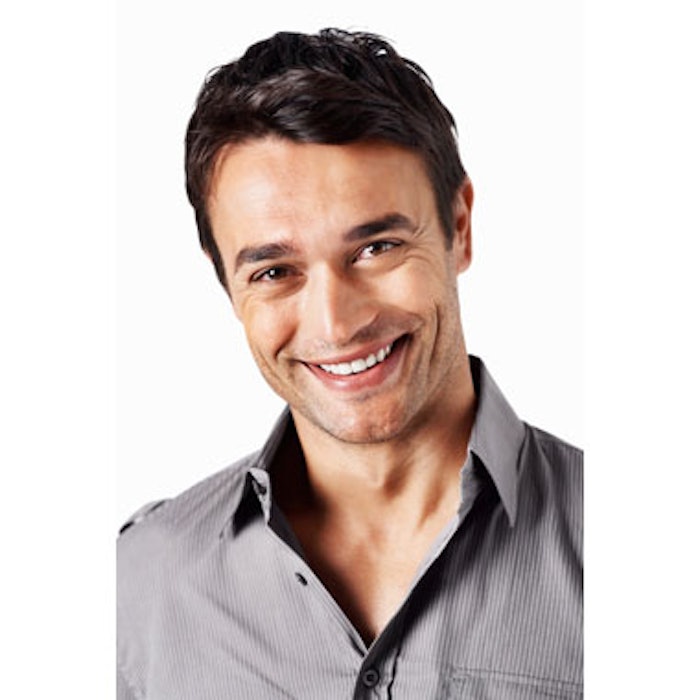 In an article published in Dermatologic Surgery (October 2016), Jared Jagdeo, MD, et al, gathered data describing male attitudes toward age-related changes to their facial features as well as their associated preferences for prioritizing treatment.
Injectable-naive but aesthetically oriented men (ages 30 to 65) participated in an online study (n = 600). Respondents indicated how concerned they were by the appearance of 15 age-related facial features, and the Maximum Difference scaling system was used to explore which features were most likely to be prioritized for treatment. The researchers assessed the correlation between the features of most concern and the areas of treatment priority. The survey also asked questions designed to help the researchers better understand male perspectives on aesthetic procedures, including awareness, motivating factors and barriers to seeking treatment.
The study found that periorbital changes, particularly crow's feet and tear troughs, are of most concern and likely to be prioritized for treatment among aesthetically oriented men. These two areas were rated as most likely to be treated first (80% of first preferences), followed by forehead lines (74%), double chin (70%) and glabellar lines (60%). There was a strong correlation between the features of most concern and the areas of treatment priority (r2 = 0.81).
The authors also noticed that despite a willingness to discuss signs of aging with their cosmetic provider and an awareness of available procedures, aesthetically oriented men have low adoption rates for aesthetic procedures. The top reasons men would not consider injectables included concerns regarding side effects and safety, and thinking they do not need it yet; whereas the most common reasons for considering an injectable were to look good for their age and more youthful. The authors suggested, "men might need more education regarding the effectiveness and safety of injectables to help them overcome personal barriers to treatment."
Photo copyright Getty Images.