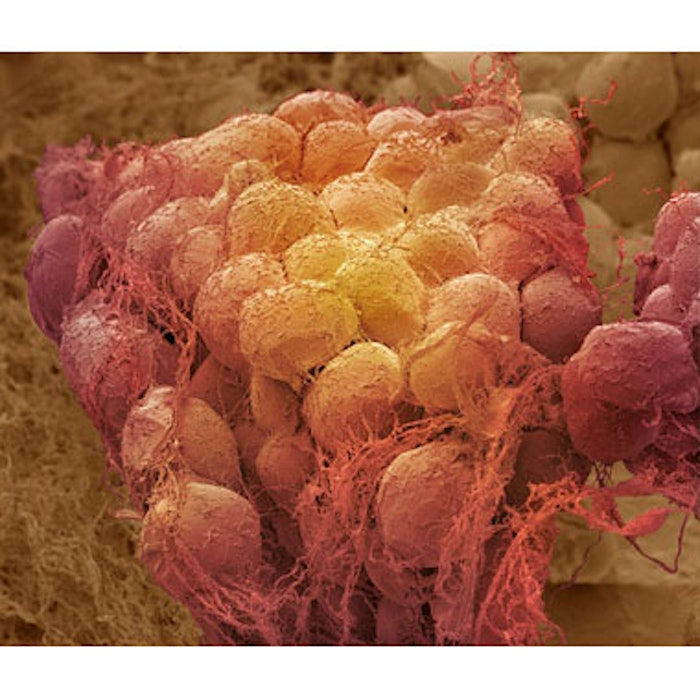 Andrew Technologies has announced that it has safely extracted mesenteric visceral fat in mammals using the company's proprietary Tissue Liquefaction Technology (TLT).
The visceral lipectomy successes mark the beginning of the company's proof of concept for a procedure that has the potential to reverse type 2 diabetes. The metabolically active visceral fat surrounds the kidneys and other organs, collecting in the mesentery (connective tissue around the intestines). There is evidence that the presence of excess visceral fat is correlated with a greater risk of type 2 diabetes, cardiovascular disease, NASH, high blood pressure, stroke, Alzheimer's and other disorders. The mesentery contains the largest depot of visceral fat, and may have the strongest correlation with metabolic disease progression. However, research in this area has been confounded because surgeons have been unable to safely remove these fatty deposits, which contain significant blood vessels and nerves and lie in close proximity to vital organs and structures.
"In this study, we were able to show that non-cutting TLT liquefies visceral fat with target tissue specificity. Using TLT, we performed visceral lipectomy in three baboons without damage to the abdominal organs, blood vessels or the mesenteric sheath," said Mark S. Andrew, MD, founder and CSO of Andrew Technologies, who led the surgical team. "This advance has exciting potential implications for future treatment of millions of patients with type 2 diabetes."
"It has been exciting to be part of this study, which demonstrated surgical capabilities with TLT that simply have not been available to us in the past. Following safe removal of visceral fat, the baboons have shown no ill effects in the recovery period, they're doing just fine," added Richard M. Peterson, MD, FACS, chief of bariatric and metabolic surgery at UT Health Science Center in San Antonio, Texas. "I look forward to exploring the technology's capabilities further as we move through the next stages of research."
Full results of the primate study will be published in a peer-reviewed journal in 2017.
Photo copyright Getty Images.