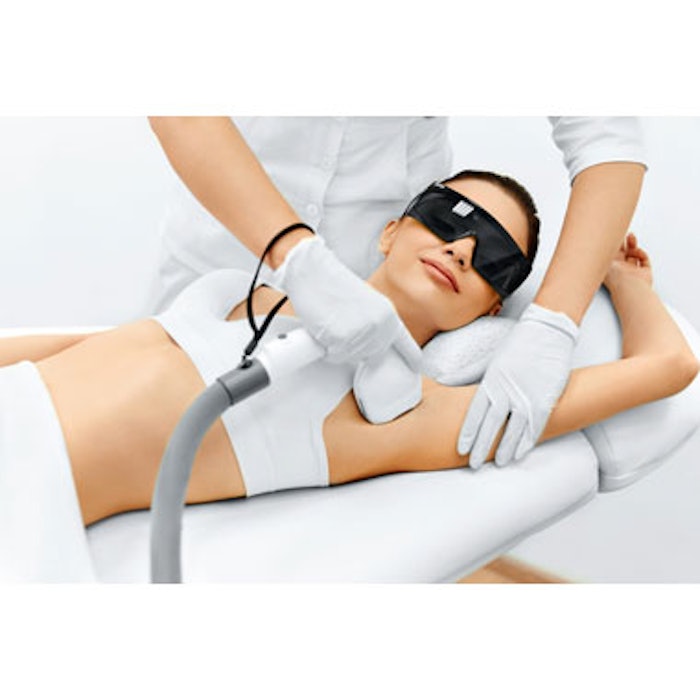 In a study published in the Journal of Drugs in Dermatology (November 2016), David J. Goldberg, MD, and Erin Courtney, RN, evaluated the safety and efficacy of hair removal with an 810nm novel scanning diode laser for up to six months after the last treatment.
They used a scanning 810nm diode laser for axillary hair removal of 14 female patients who received three treatments, four to six weeks apart. Follow-up on hair count was conducted three and six months after the subjects' last treatments and compared to baseline hair count. No unexpected or significant adverse events were recorded.
The researchers recorded an average hair count reduction of 72.8% after three months and 67.6% six months after the last treatment, concluding that the scanning diode laser was proven to be safe and effective for hair removal and can provide potentially faster and safer treatments; however, they note that longer-term follow-up data is needed to further substantiate the clinical results.
Photo copyright Getty Images.