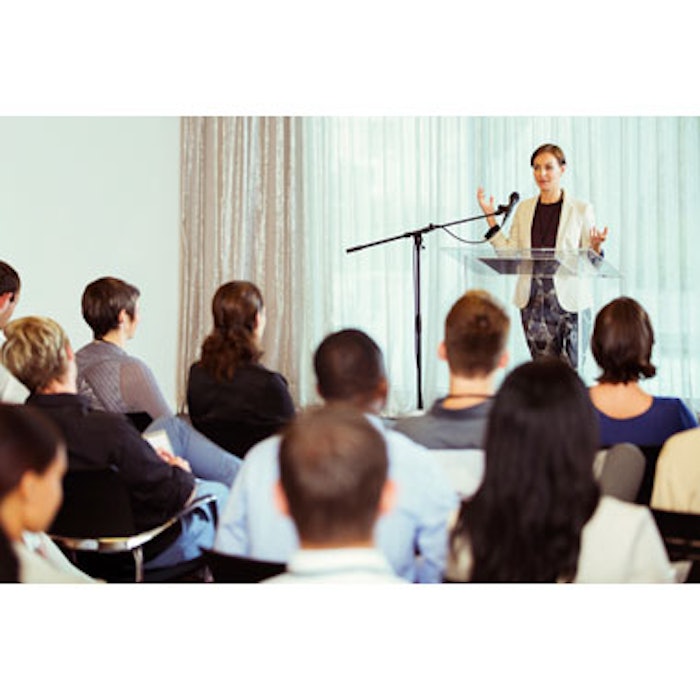 Today's aesthetic consumers want procedures that offer visible results with minimal downtime performed in a nurturing, relaxing environment. In response, many medical and spa professionals have turned their attention to medical spas. Medical spas have experienced dramatic growth in recent years, bringing in an estimated $1.8 billion in sales in 2013, along with a highly significant 18 percent year-over-year growth, according to Marketdata Enterprises. The medical spa industry—which incorporates procedures like laser hair removal, Botox and dermal fillers in addition to esthetic and body treatments—is currently projected to eclipse $3.6 billion in sales in 2016, making it one of the fastest growing markets in the country.
This is why Skin Inc.'s Face & Body Spa Conference & Expo is partnering with the American Med Spa Association (AmSpa) to present the Medical Spa Summit, a full day of medspa training and education from the top educators in the industry. The summit will cover topics related to owning and operating a medspa, including whether nonphysicians can own medspas, changing regulations regarding estheticians' scope of practice, common legal mistakes of new medspas and more.
AmSpa provides legal, compliance and business resources to medspas and aesthetic practices. Members receive online access to AmSpa's proprietary summaries of laws governing medical aesthetic facilities and medspas in each state, as well as other industry benefits and discounts. Skin Inc.'s Face & Body events are open to skincare facility owners, directors, managers, estheticians, massage therapists, dermatologists and other medical aesthetic professionals.
Professionals and business owners can take the next step on their medical spa journey by registering for the Medical Spa Summit, taking place during the Advanced Education Conference Program on Saturday, January 21, 2017, at the Donald E. Stephen's Convention Center in Rosemont, Illinois. Admission is $335 when you register by December 16, 2016. After this date, tickets will be available for $345 until January 21, 2017. For a limited time, save $35 when you register and use the code FEELGOOD. Attendees who are registered for the AmSpa Medical Summit will also receive admission to Face & Body Midwest's expo hall, featuring exhibitors and representatives from all sectors of the spa, skin care and wellness industry.
"We are thrilled to join forces with AmSpa. In just four short years they have become the source for business and legal information for medical spas. The Medical Spa Summit will help our customers currently running medical spas or considering medspa services within their practices gain insightful information on running a profitable business," said Sandy Chapin, group show director of Face & Body.
"As the medical spa industry continues its rapid expansion, its overlap with the larger spa industry makes this partnership a natural progression," said AmSpa founder and director Alex Thiersch. "AmSpa is very excited to add our top-rated legal and business education for med spas to the already incredible aesthetic and beauty content offered at Face & Body."
For more information, visit www.faceandbody.com.
Photo copyright Getty Images.