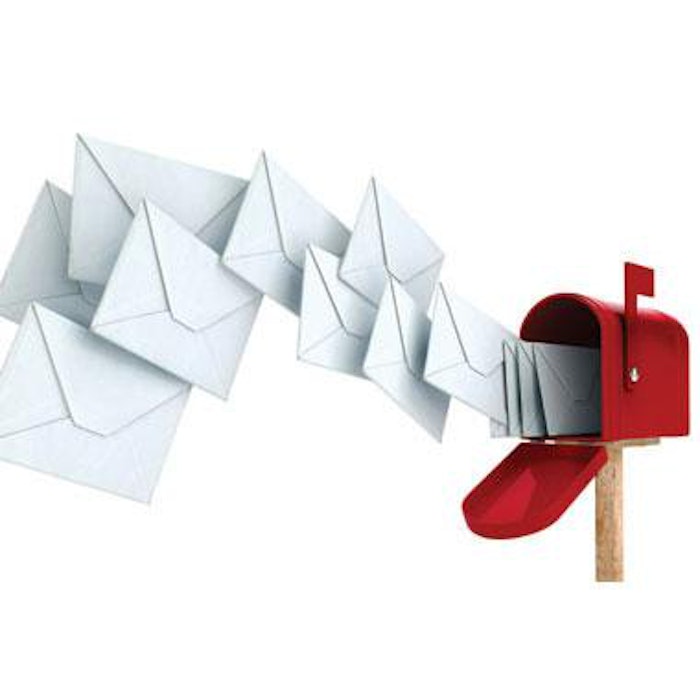 Email is a great tool for patient communication and practice marketing, but physicians need to be careful not to alienate their intended audience by flooding their inboxes. In an effort to help practices find a balance between too little communication and too much, Catherine Maley, founder of Cosmetic Image Marketing, offers the following advice:
First, research your own email statistics to find out how many emails you are sending, how many were opened and how many recipients responded. "The latest stats suggest you're lucky to get an 'open rate' of 25%-30%," she says. "Of those who open your email, the response rate could be 1%-2%, if the message is interesting and compelling." If your rates are significantly lower, you are either sending out too many emails or your message is not capturing your audience's attention.
Content that is traditionally of value and interest to patients includes:
New procedures with an introductory offer for those who receive the email;
Practice news, including personal stories and accomplishments relating to you and your staff;
Invitations to upcoming events;
Video of you explaining specific procedures;
Video of you from media appearances;
Patient case studies.
Image copyright Getty Images