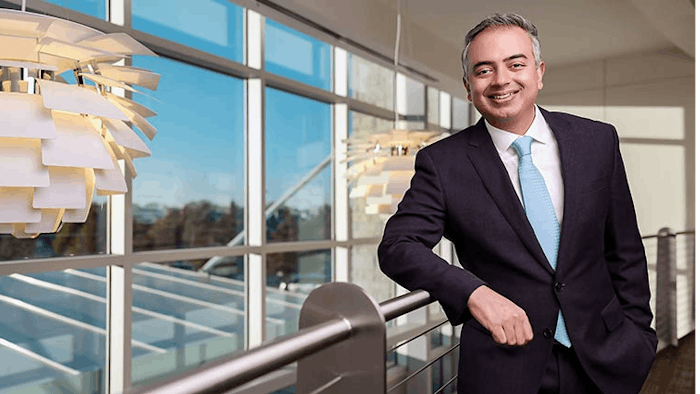 Life has been something of a rollercoaster this year for dermatologist Seemal R. Desai, MD, founder of Innovative Dermatology, with two locations in Plano, Texas. "There have been lots of challenges because of the pandemic, but we're trying to survive day by day, get patients seen, keep staff employed and the practice moving forward," he says. "It certainly hasn't been easy."
A family member's experience with skin disease led Dr. Desai to pursue dermatology with a focus on skin diseases and pigmentation disorders in skin of color. "That's what I publish on, that's what I lecture on, so that's my claim to fame, I suppose, and what I focus on in my practice," he says. "It all harkens back to my younger brother having vitiligo."
At the time, the foremost expert in the disease was James Nordlund, MD, who was head of dermatology at the University of Cincinnati, so Dr. Desai and his family would travel from their home in Atlanta to Cincinnati for treatments and consultations. "I was exposed to dermatology and the effects of pigmentary diseases, particularly the psychological impact on the whole family and the trauma to the patient," he says. "Pigmentary diseases in some cultures are very socially ostracizing; some places even to this day view them as being contagious, sort of like leprosy. People are disowned from their families, their socioeconomic status changes. There are a lot of nuances to treating skin disease in darker skin types, as well as in working with skin of color patients."
Today, Dr. Desai oversees a staff of 17 employees, including a part-time PA and a second dermatologist, Darlene Gou, MD. He is the former president of the Skin of Color Society and serves as clinical assistant professor of dermatology at the University of Texas Southwestern Medical Center.
After attending college and medical school in his home state of Atlanta—Dr. Desai graduated with honors from Emory University and earned his medical degree at the Morehouse School of Medicine in Atlanta, where he graduated magna cum laude—he completed his dermatology residency at the University of Alabama at Birmingham.
It was his first job out of residency that brought him to Texas. "I joined a group practice in the Dallas area right out of residency and enjoyed that," he says. "I was very busy, saw lots of patients and learned how to navigate private practice. It was a real fit for me."
Still, he had a desire to one day open his own private practice.
Continue Reading about Semmal R. Desai, MD, and his journey in the industry in our Digital Magazine...
Keith Loria is a freelance writer based in Oakton, VA.