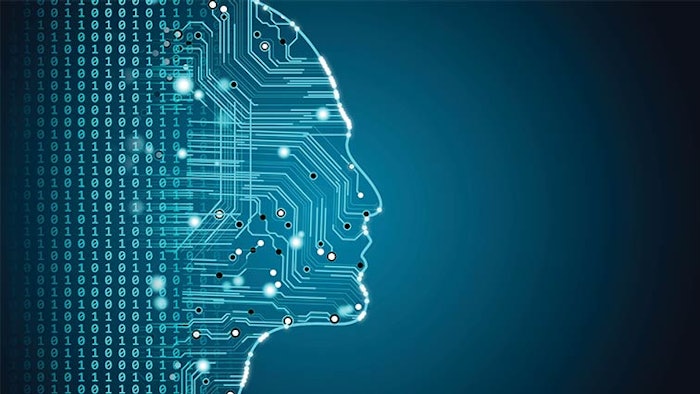 The pitch can be enticing: With the help of chatbot software utilizing artificial intelligence (AI), you can convert looky-loo website visitors to patients and streamline patient communication without anyone in your office having to lift a finger (or a telephone receiver). Healthcare chatbots, often called "conversational AI" or "patient-engagement software," can quickly and efficiently respond to questions about your practice, such as your office hours or cost of services, any time. They can send out pre-op and post-op instructions and reminders about appointments. One of the most touted features of healthcare chatbots is the ability of some programs to triage patients and serve as symptom checkers, expediting care and saving time while increasing revenue. >>
AI-based chatbots are generating much excitement among venture capitalists, who are throwing millions at tech companies developing software they say will revolutionize how doctors care for patients. (Globally, spending on artificial intelligence technology topped $50 billion in 2020.)
Ask aesthetic industry professionals whether they are as interested in setting up healthcare chatbot software, however, and you get mixed answers. "I personally dislike chatbots when I'm looking for information so have resisted using one on my website," says Thomas P. Sterry, MD, a board-certified plastic surgeon in New York City. "I'm told that, statistically, this technology is very effective and can increase business. But, I pride myself on running a boutique practice. I just do not think most of my patients are looking for what I perceive as a gimmick. I'm concerned they'll see it that way too, and it could potentially hurt my practice rather than build it."
Many providers see potential in the software but are waiting to see whether the technology can deliver on its promises. "Maybe I'm old-fashioned, but I've been slow to adopt it," says board-certified plastic surgeon Gregory A. Buford, MD, owner of Body by BUFORD in the Denver area. "People answering the phone aren't just giving out medical information—there's a certain tone in the way you answer the phone. If you take away that experience, the customer service just isn't as good. Virtual assistants are getting better and better, but I've yet to see any that would live up to personal human-to-human interaction."
Site visitors who encounter chatbots can spook easily, agrees Manish H. Shah, MD, FACS, owner of Shah Aesthetic Plastic Surgery in Denver, diplomate of the American Board of Plastic Surgery and assistant professor at the University of Colorado School of Medicine. "Patients searching my website for information about my practice and what it offers are much earlier in the buying process than patients who email, but not as far along as those that call and speak with my staff directly," he says. "[At that early stage], I would think that AI would seem cold and impersonal."
A December 2020 study, published in the Journal of Broadcasting & Electronic Media, investigated consumer satisfaction with chatbots. Yang Chen, PhD, of the University of Missouri, and Hua Jiang, PhD, of the University of Maryland, surveyed 1,064 consumers in the United States who had used a chatbot from at least one of the 30 U.S. brands (ranging from fashion to food to software) with the most highly regarded chatbot services.
The researchers identified four attributes that positively predicted user satisfaction:
Convenience: If the experience with the chatbot was fast and efficient
Information: if the chatbot provided information that was useful and relevant to the user
Entertainment: if interacting with the chatbot was pleasant or fun
Social Presence: if the chatbot made users feel like they were interacting with an intelligent being
The No. 1 factor associated with dissatisfaction was perceived privacy risk. If users felt the information they were sharing with the chatbot could be misused, they were more likely to report being dissatisfied with the chatbot service.
Chatbots might be helpful for gathering initial demographic information, such as phone and email, says Dr. Shah, or useful in directing prospective patients toward the information they need. But beyond that, he prefers a live operator, which he has on his website and feels is more personal and efficient.
In order for AI to deliver on its promise to convert site visitors to informed and committed patients ready to book a service or procedure, "It would require AI to be able to essentially read someone's mind to really bond with them and create a positive emotional experience for them," Dr. Shah says. "From there, they can be directed to a human. I think the dream of any patient coordinator would be for conversational AI to essentially drive a patient as far along their buy cycle as possible before a human gets involved."
Virginia Pelley is a freelance writer based in Tampa, Florida.
Continue reading on about the benefits of bringing AI Chatbots into your practice in our Digital Magazine...