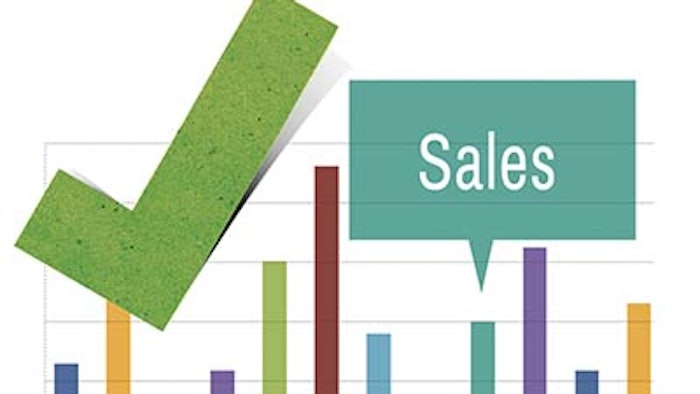 Inventory management is one of the most important operational aspects of an aesthetics practice. It allows your practice to set optimal inventory levels based on seasonality, meet forecasted sales goals and streamline inventory selection. Without a proper inventory management system in place, your business may underperform by carrying excess and unnecessary products, resulting in spoilage and cash flow challenges, and face an increased risk of retail product theft.
The first step in approaching your inventory management system is detailing the current processes that you have in place. If your inventory protocol consists of eyeballing what is on your shelf and guessing what needs to be ordered on a weekly or monthly basis, you are most likely losing revenue and overspending.
Implementing a System
Inventory can easily be managed through your practice management or point of sale software. However, the effectiveness and accuracy of the software rests entirely on how you use the system—setting it up properly, entering accurate vendor and product information and promptly entering all received orders within the software.
Start reviewing and improving your inventory management processes by auditing the information you currently have in your software. Take a physical inventory of the products in the facility and compare this to your software numbers. Are all products accounted for and all vendors entered?
Once you have reconciled your physical counts with the software counts, inventory management best practices are as follows:
Assign and train specific team members, at least two employees, to assist with inventory management.
Conduct inventory counts monthly, preferably at the end of the business day before or the morning of the last day of each month.
Perform a blind count quarterly. A blind count is when inventory is counted without an actual inventory report.
Enter all physical counts into your software system. Review overages and shortages and make adjustments as needed.
Monitor and run weekly, monthly and quarterly inventory reports.
Overages and shortages of products are red flags. An overage may be a counting error. Shortages may be the result of theft, product seepage and overuse or counting error. Monthly inventory counts help mitigate these errors and allow you to make corrections to your system.
If shortages are frequent, then weekly inventory counts are suggested. If theft is suspected, monitoring your inventory weekly will assist in keeping closer account of your products. Additionally, this is where blind counts and spot checks are important. From a management perspective, the team will see the importance of inventory control and that it is closely monitored.
Shortages also can occur as the result of damaged products not being entered into the system. Make sure employees know who to alert if a product is damaged, so that it can be manually removed from the inventory system.
To prevent accidentally ordering products that are already well stocked, all inventory within your facility should be controlled by management or an assigned employee. Retail products should not be available for all employees to access. Retail restocking responsibilities as well as the replenishment of professional products for treatment rooms should fall under an assigned employee.
Purchase and Receiving Orders
Order frequency will vary based on seasonality, upcoming promotions, newly launched products and established par levels. A rule of thumb is when you are down to three products, it's time to re-order unless it is a slow-moving product. Always be sure to place your purchase orders against your established budget.
Receiving orders is as important as placing orders. Only designated team members should open receivables. All received orders should be hand counted and checked against the packing slip and purchase order. Any discrepancies need to be reported to the vendor. Once the order has been properly received it can be adjusted in the system.
Continue Reading in our Digital Magazine...
Nina Balan is the senior operations consultant at Acara Partners. A veteran of the aesthetic industry, Balan has been working in and with medspas for 20 years. Her expertise includes merchandising and inventory management, service and menu development, market plan execution, customer service and staff training.
Angela Taylor is the vice president of practice development and consulting at Acara Partners. She spearheads the development and launch of medspas and aesthetic practices across the country and provides support and guidance to clients' operations, financials, staffing and recruitment, facility management, software, equipment and supplies, sales training and technology procurement. Contact them at acarapartners.com.