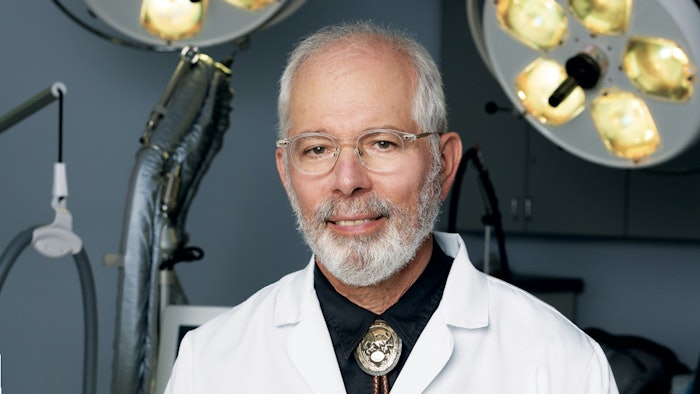 Growing up in the '50s, in Sacramento, California, life for the future Dr. Emil Tanghetti, founder of the Center for Dermatology and Laser Surgery, was much different than what it is today. Sacramento in the 1950s was urban and rural. "My Italian grandparents lived next door, and we had vegetable gardens and raised chickens and rabbits. This was not unlike what other families did during and after World War II," recalls Dr. Tanghetti.
Tragedy almost struck when the young Emil was 16. His father suffered from a brain hemorrhage and almost died. This illness required intensive care and rehabilitation for many years which allowed Emil to see medical practice firsthand. "This experience crystallized my interest in the medical field. I was determined to become a physician," he says.
He would go on to study at the University of California Davis, and later at UCLA, where he attended medical school. "In medical school, I was very intrigued by all aspects of medicine. In fact, I spent an extra year studying only pathology between my second and third years of medical school to obtain a better foundation to prepare me for my clinical years," says Dr. Tanghetti. "I started with internal medicine at the University of Texas, Southwestern where I was inspired by Dr. James Gilliam who was both an internist and a dermatologist."
Dr. Gilliam's influence, as a mentor, was a big part of his decision to enter the field of academic dermatology. After finishing a residency in internal medicine at Stanford University, Dr. Tanghetti began a residency in dermatology at the Harvard School of Medicine, where he spent one year studying under Samuel Moschella, MD. He later completed a fellowship at the Wellman Center for Photomedicine at Massachusetts General Hospital with John Parrish, MD, and Rox Anderson, MD, PhD.
Continue reading about Dr. Tanghetti's story in crafting an evidence based approach in our Digital Magazine...
Keith Loria is a freelance writer based in Oakton, VA.