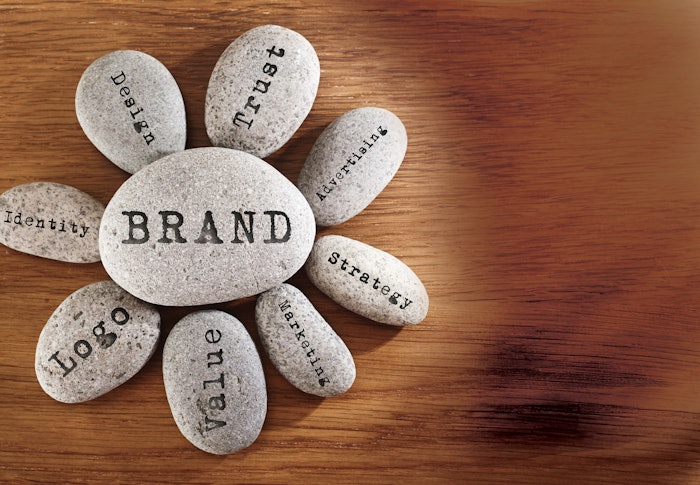 It's the time of year when Mother Nature launches into warmer temperatures. The new season of renewal, a time to refresh and reorganize and the perfect time to revisit rebranding and grow your brand extensions! As I stated in my book, Beautifully Profitable, Forever Profitable, "Properly managed, your brand is likely to be one of the most valuable assets of your practice. A compelling and memorable brand can create the kind of patient loyalty that strongly manifests itself as a preference; strong enough to overcome intense competition and price differences."
What is a Brand?
Oxford Languages defines branding as, "the promotion of a particular product or company by means of advertising and distinctive design." Wikipedia says, "A brand is a name, term, design, symbol or any other feature that distinguishes one seller's good or service from those of other sellers." While both of these are correct, I prefer the Shopify definition: "Branding is the process of creating a distinct identity for a business in the mind of your target audience and consumers."
Your brand represents who you are and what you do. It defines the essence of your medspa or practice. A brand is the identity of a company as defined by its products, services, names, terms, designs and symbols in order to identify and differentiate it. (Think the Nike swoosh logo and the "Just Do It" tag line).
Why is Branding Important?
Branding benefits can be summed up in three words: recognition, reputation and recall. There are several reasons why branding your medspa or practice extensions is important, but perhaps the most important of these is that branding gives your practice a competitive edge. This is true because branding affects consumer behavior. People often purchase branded products for status, they perceive a branded product to have lower risk than a generic one and are more likely to promote a brand they like to their friends. Having a brand identity can help you build your reputation and attract the clientele you want and it can increase the overall value of your practice.
Continue Reading our Digital Magazine to learn more about rebranding your practice this summer...
Cheryl Whitman is a celebrated author, speaker, and highly regarded national cosmetic marketing professional with more than 35 years in the Aesthetic Medical Spa Industry. A cosmetic anti-aging wellness "Influencer" she is one of the most sought after speakers in the industry. Mentoring all size practices and laser centers. Ms. Whitman is the Founder and CEO of Beautiful Forever Consulting where she leads a top-notch team of executive-level consultants and business professionals to assist providers physicians expanding their existing practices and launching new profit centers.
Ms. Whitman is also the founder of Beautiful Forever University, which offers educational programs to Medi-spas and Aesthetic Practices. She is a Member of the MedEsthetics Advisory Board and is a Consultant for CareCredit Healthcare Financing. Cheryl is the author of the "Aesthetic Medical Success System," a revolutionary program providing a turnkey educational success system that assists clients in brilliantly jumpstarting successful aesthetic and medical spa businesses.
Contact Cheryl Whitman by email at: Cheryl@beautifulforever.com or by telephone at: 561-299-3909.