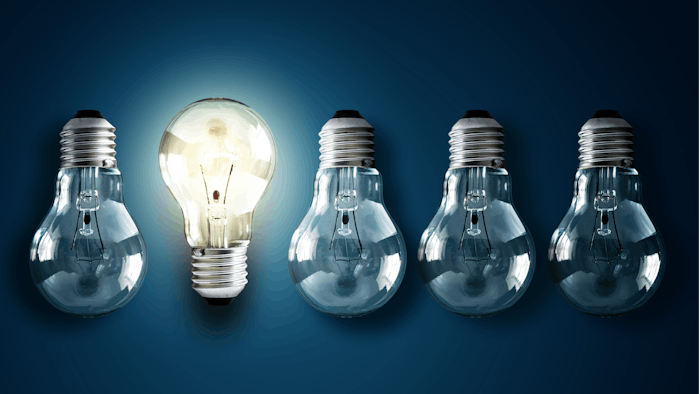 Creativity may not traditionally be associated with medicine and surgery, but in the January 2022 issue of Plastic and Reconstructive Surgery, authors Shannon M. Wood, BS, Meghan N. Cichocki and Kevin C. Chung MD, MS, highlight the value and need for creativity in aesthetic medicine. They note that "Developing creativity can lead to new or improved products, such as devices, techniques, and research methodologies. Ultimately, by methodically studying the concepts of creativity, researchers and physicians can improve patient outcomes and clinical practices."
Related: Combating Burnout
The good news is creativity can be cultivated and nurtured. Following are the strategies Wood and her colleagues identified that can help foster creativity:
Dedicated Downtime. Dedicate a specific amount of time and space to downtime without distractions to foster creative intent. The authors found that while the timing required for this activity is variable, previous research on creativity has shown that 1.25 hours is sufficient. "It is essential that this time is absent of distractions as, on average, it takes an individual 25 minutes to refocus on a task following an interruption," they wrote.
Related: Practice Management: Better Communication
Asking Questions. Asking questions helps individuals build their foundational knowledge, receive a creative answer and potentially develop an idea. However, asking closed-ended questions (yes/no) can have the opposite effect, as they "give an individual permission to pick one answer and move on without considering a better option." Instead, utilize the five-Ws-and-one-H format: who, what, when, where, why to promote discovery into new areas.
Related: 10 Ways To Become a Better Leader
Moderate Procrastination. While the idea of deliberate procrastination may seem counterproductive at first, studies have shown that that optimal creativity occurs when one briefly sets aside a project before returning to the task. "In fact, studies have found that individuals who are able to moderately procrastinate were rated as being more creative, whereas too much procrastination can lead to stress and limit the ability to identify solutions," the authors noted.
Cross-Training. Targeting activities that strengthen areas not typically used through cross-training is a standard part of an athlete's training regimen. Likewise, researchers and physicians can cross-train by working with other specialties and reading the literature in other fields. This can improve mental and emotional flexibility, along with restoring and maintaining motivation.
Related: Cross Training Employees
Slow-Motion Multitasking. Similar to cross-training, slow-motion multitasking focuses on engaging with personal and professional projects to spark innovation and creativity in other aspects of your life. By engaging with a hobby routinely, for example, you may be able to clear your head and approach work with a refreshed mindset.
Authentic Leadership and Managing Failures. Leaders can establish and support a culture of creativity by emphasizing positive aspects of the creative process rather than focusing on flaws. "To encourage creativity within their employees, leaders should aim to be transparent in their own creative process to act as an example for others. This includes failures, which are often feared in the workplace, but authentic leadership embraces failures as learning opportunities and promotes experimentation," the authors wrote. "In fact, promoting failures in low-risk situations can assist with developing foundational knowledge required for the creative process, facilitate problem-solving, and develop creativity without sacrificing patient care."
Read the full paper here.