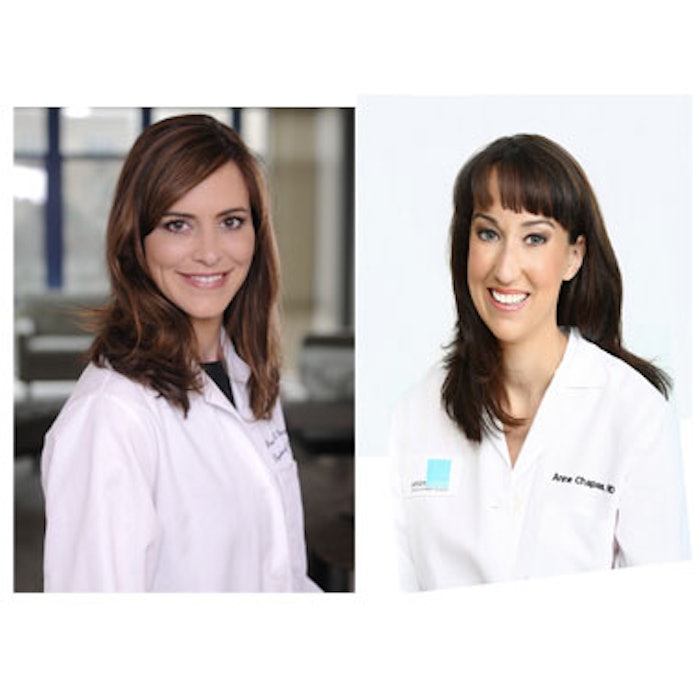 The American Society of Laser Medicine & Surgery (ASLMS) will host an East Coast Laser Aesthetics Course on September 20-21, 2014, at the Hyatt Regency in Jersey City, New Jersey.
This course is designed for anyone who desires to have a deeper understanding of how lasers work and then apply that knowledge to accomplish optimum clinical outcomes. It is geared toward individuals who currently use or are investigating the use of lasers and other light-based technology in an array of clinical aesthetic applications.
Topics include hair removal, vascular lesions, skin tightening, skin rejuvenation, acne scars, port wine stains, irregular pigmentations, body contouring and melasma. The presentations will include video endpoints of popular clinical applications.
Anne M. Chapas, MD, founder and medical director of Union Square Laser Dermatology in Manhattan, and assistant professor of dermatology at New York University School of Medicine, is co-directing the program with Jennifer L. MacGregor, MD, clinical professor of dermatology at Columbia University Medical Center in New York City and an associate at Union Square Laser Dermatology.
"I am honored to be co-directing the first ASLMS East Coast Laser Aesthetics Course. We have developed an exciting weekend curriculum that will utilize lecture, interactive discussion and video demonstrations. Attendees will gain a better understanding of the scientific principles behind the latest laser and energy devices and faculty will share tips and tricks for their safe and effective use in clinical practice," said Dr. MacGregor.
Registration is $950 for ASLMS members or applicants, $1,250 for non-members, and $200 for students, residents and fellows. For more information, contact www.aslms.org, 877.258.6028.
Image: Jennifer L. MacGregor, MD, and Anne M. Chapas, MD