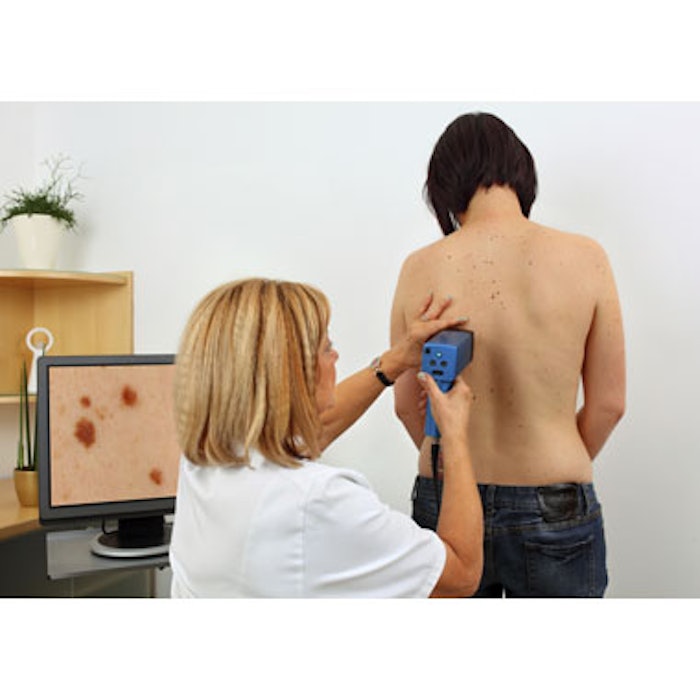 IBM is collaborating with Memorial Sloan Kettering to develop cognitive visual computing that can analyze dermatological images of skin lesions. The technology "learns" by identifying specific patterns in medical images. Their goal is to help physicians identify cancerous lesions earlier in treatment.
Preliminary experiments—using a controlled research dataset of specialized dermoscopy images containing over 3,000 cases of melanoma, atypical lesions, and benign lesions—have shown that the technology developed by IBM recognized diseased states with a performance of 97% sensitivity and 95% specificity.
"Skin cancer is a major public health problem. Treatment options exist, with the best outcomes attained through early detection," said Allan Halpern, MD, chief of dermatology service at Memorial Sloan Kettering. "Accurately distinguishing the earliest cancers from concerning benign lesions can be very challenging even for dermatologists, so having the aid of analytics that can recognize medical images and detect small variations over time could vastly improve patient prognoses."
"At IBM, we are uniquely equipped to help tackle this problem with our expertise in cognitive computing, including machine learning and visual analytics," said Noel Codella, MD, IBM research staff member technical coordinator for the collaboration. "There's a real opportunity to have a clear and significant impact on the health and longevity of individuals on a global scale."
Image copyright Getty Images; does not reflect device under development.