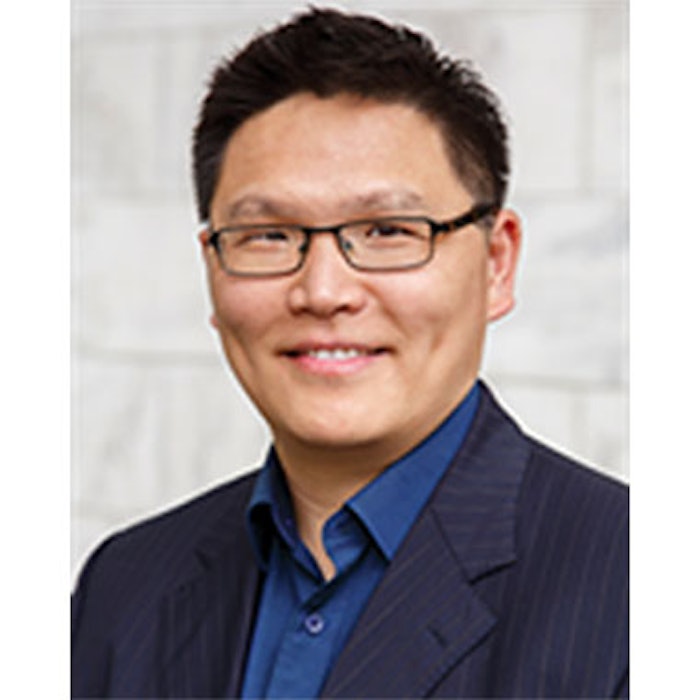 The American Society for Laser Medicine & Surgery (ASLMS) presented six honorary awards to individuals who have made significant contributions to the field of laser and energy-based medical devices. The awards were presented during the ASLMS Annual Conference in San Diego in April and included:
Dr. Horace Furimoto Innovations Professional Development Young Investigator Award: Bo Chen, PhD. Chen is a research scientist specializing in the development of energy-based medical systems. He currently serves as principal scientist at Cynosure and was awarded for his presentation, "Objective Measurements in the Development of Aesthetic Treatments."
Leon Goldman Memorial Award: Gerald Goldberg, MD. Dr. Goldberg is the founder of Pima Dermatology and clinical professor of dermatology and pediatrics at the University of Arizona Health Sciences Center. He was recognized for his presentation, "Challenges in Dermatologic Lasers: Past, Present and Future."
Ellet H. Drake Memorial Award: Melanie C. Grossman, MD. Dr. Grossman, who was awarded for her presentation, "My Unexpected Journey Through Laser Hair Removal," is a dermatologist in private practice in New York City.
Excellence in Laser Nursing/Allied Health: Laura L. McDermott, BIS, LE, MA. McDermott is a clinical trainer and educator with NuGene. She received the award for her presentation "Ingredients: From Nutrition to Topicals," which covered methods to enhance the delivery of oral and topical skincare ingredients.
Caroline and William Mark Memorial Award: Thomas E. Milner, MD. Dr. Milner holds the Joe J. King Professorship in Engineering at the University of Texas at Austin Cockrell School of Engineering, where he specializes in biomedical imaging and instrumentation. He was recognized for his presentation, "A Narrative for Laser Medicine: The Central Role of Lasers in Twenty-First Century."
ASLMS Leadership: Mentorship & Advocacy for Women in Medical Science: Jill S. Waibel, MD. Dr. Waibel is a dermatologist and founder of the Miami Dermatology & Laser Center. She was recognized for her presentation "Shadows and Light: Journeys of Laser Healing" as part of the Celebration of ASLMS Women in Energy-Based Devices.