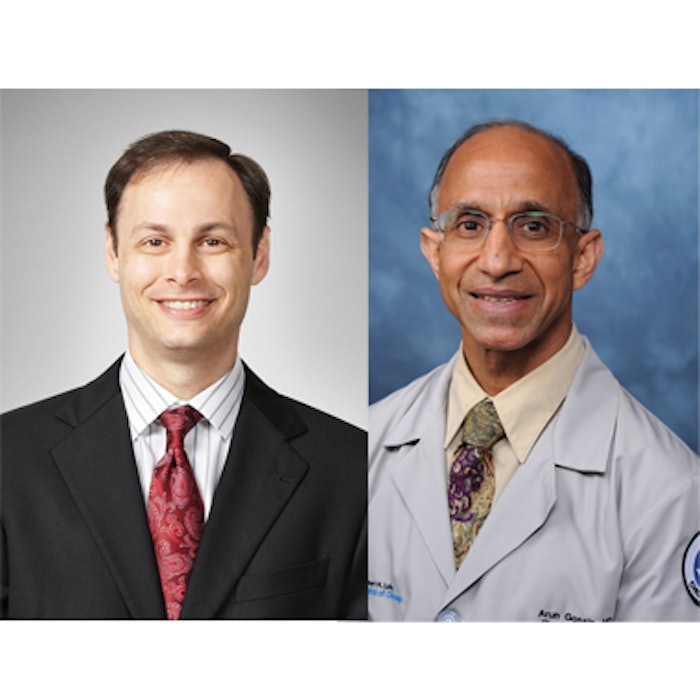 The American Society of Plastic Surgeons (ASPS) elected new officers at its 2017 conference last week in Orlando, Florida. Jeffrey E. Janis, MD, professor and executive vice chairman of the department of plastic surgery at The Ohio State University Wexner Medical Center, was named president of ASPS. Arun Gosain, MD, chief of the division of pediatric plastic surgery at Lurie Children's Hospital in Chicago, and professor of plastic surgery at Northwestern University's Feinberg School of Medicine, was elected president of the Plastic Surgery Foundation (PSF), which supports research and international activities of the ASPS. They will each serve a one-year term.
Dr. Janis joined the faculty in the department of plastic surgery at The University of Texas Southwestern Medical Center in 2003. While there, he was appointed to the level of associate professor and program director. He served as the chief of plastic surgery at Parkland Health and Hospital System from 2006-2013 and was also part of the team that performed the first full U.S. face transplant at the Brigham and Women's Hospital in Boston. Dr. Janis' current research interests in plastic surgery are predominantly centered on complex abdominal wall reconstruction (hernia), the treatment of migraine headaches (Botox and surgical), pain management and resident education.
"I am proud to lead a global organization that has advocated for patient safety and advanced quality care to plastic surgery patients for more than 80 years," said Dr. Janis. "As ASPS president, I will ensure that the organization continues to provide public education initiatives, educational offerings, advocacy opportunities and resources to support its members in cosmetic and reconstructive plastic surgery. Patient safety is and always will be the chief concern of ASPS, and one of my primary goals over the next year is to focus on physician wellness as a means of reducing the burnout epidemic we're seeing across medicine so that plastic surgeons can continue providing high-quality care to their patients."
Dr. Gosain specializes in pediatric plastic surgery and is widely recognized for his expertise in craniofacial and vascular anomalies, congenital nevi and cleft lip and palate repair. Dr. Gosain serves as head of the Craniofacial Developmental Biology Laboratory at Lurie Children's Research Center, which has been supported by numerous organizations including the PSF and the National Institutes of Health. He wishes to improve health conditions for children around the world and actively participates to provide surgical care to children born with cleft lips and palates in impoverished areas in India.
"It is truly an honor to serve as the president of the Plastic Surgery Foundation," said Dr. Gosain. "I look forward to leading this global organization and working alongside ASPS and my talented colleagues to ensure that we promote evidence-based practice and improve patient safety initiatives and outcomes. As The PSF president, I want to continue providing resources and support to these plastic surgeons who are committed to advancing the practice of medicine through clinical research. To this end, we will work to expand our growing clinical registry program in order to develop focused registries that address topics of high relevance to our sister societies. We also wish to expand our collaboration with the organizations that focus on simulation surgery, in order to improve surgical planning and outcomes, and to enhance resident education in acquiring complex skills."
Image: Jeffrey E. Janis, MD, and Arun Gosain, MD.