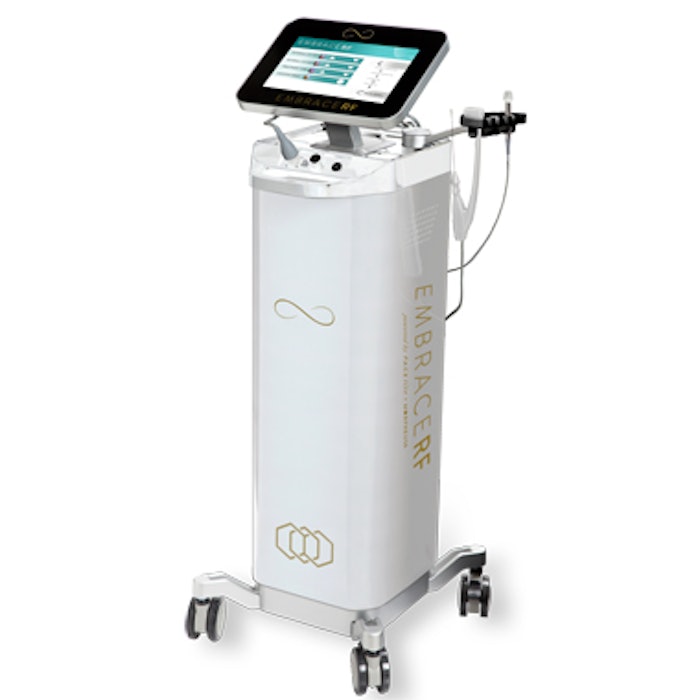 InMode Aesthetic Solutions has launched EmbraceRF, a minimally invasive facial contouring treatment that combines two of the company's proprietary technologies: FaceTite and Morpheus8. FaceTite features an internal probe that is placed in the subcutaneous adipose layer and an external probe that makes contact with the skin. Electrodes apply RF energy to all tissue between the probes. The Morpheus8 is applied externally to mold the fat subdermally. The combination of technologies coupled with temperature monitoring allows practitioners to tighten skin in the face and neck while maintaining natural fullness.
The single-session, 45-minute procedure can be performed under local anesthesia in the office, and patients experience 48 hours of downtime.
For more information, visit www.inmodemd.com.