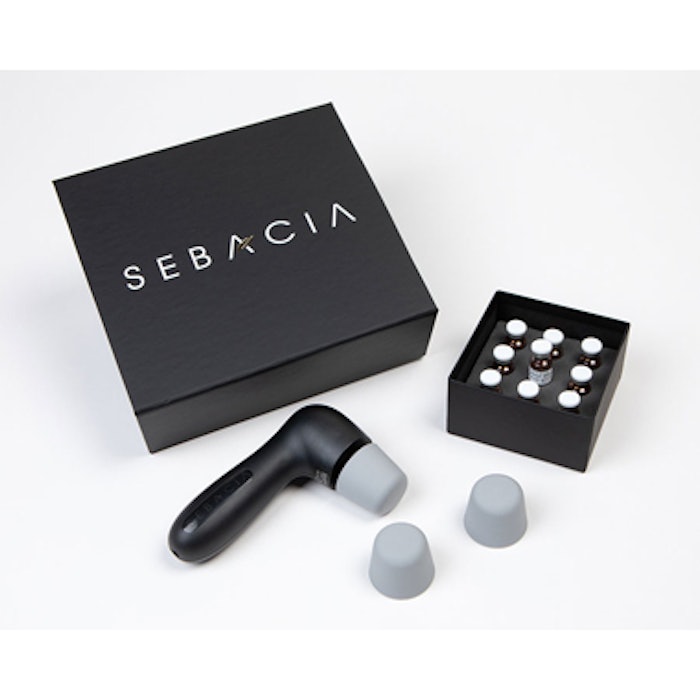 The U.S. Food and Drug Administration (FDA) has granted clearance for Sebacia Microparticles for the treatment of mild-to-moderate inflammatory acne. The gold microparticles are used with a 1,064nm laser to selectively target the sebaceous glands. The FDA clearance is based on results from a U.S. pivotal, randomized, controlled, blinded trial evaluating 168 patients with mild-to-moderate acne using either Sebacia Microparticles with laser or laser alone.
In this study, the Sebacia Microparticles treatment arm demonstrated a 53 percent median reduction in inflammatory lesion count, compared to 45 percent median reduction achieved by the laser treatment alone. The study achieved its primary endpoint of demonstrating non-inferiority at 12 weeks. It also achieved several secondary endpoints including 30.1 percent of patients treated with Sebacia Microparticles achieving a clear or almost clear IGA score (Investigator's Global Assessment of acne severity). All reported adverse events were of mild-to-moderate intensity. There were no severe adverse events nor were there any serious and/or unanticipated adverse events related to study treatment.
"The clinical results demonstrated by the U.S. pivotal study were exceptional in showing Sebacia Microparticles' ability to provide a clinically meaningful reduction in acne requiring fewer treatments compared to laser alone," said Sebacia clinical trial investigator Jill S. Waibel, MD, of the Miami Dermatology and Laser Institute. "We have not seen any truly innovative acne therapies developed for more than two decades and with this clearance, Sebacia Microparticles offers a new option for the millions of mild-to-moderate acne sufferers. Dermatologists are seeking new options for first-line therapies to offset the concerns of antibiotic resistance in this patient population. I expect Sebacia Microparticles to further enhance patient and physician optionality while seamlessly integrating into the AAD-recommended polytherapeutic approach to managing acne."
The company anticipates that the microparticles will be commercially available in the U.S. in mid-2019. For more information, visit www.sebacia.com.
Image: Sebacia Microparticle product.