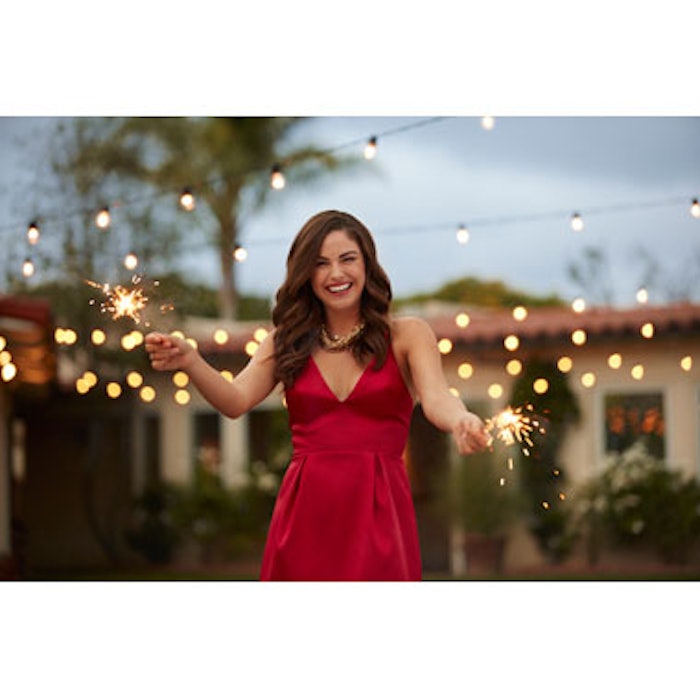 'Tis the season to strive to end the year with a bang! Holidays have a way of getting everyone into a festive mood. Medspas and aesthetic practices can capitalize on the spirit of the season by helping their clients look their best and feel less stressed in the process.
A warm welcome, cozy treatment rooms, soft gowns, and creative packages of products and treatments entice clients to spend more time with you as they seek your expertise to maximize their skin and inner health during the cold, dry and busy holiday season.
Some of the most popular treatments right now are noninvasive, wash-and-wear procedures that can be done during a lunch hour or before or after work. Skincare services from head to toe are also trending for clients from October through December, as are luxury skincare products and gift certificates that clients can gift to friends and loved ones.
According to board certified plastic surgeon Mark H. Schwartz, MD in New York City, "December is one of our busiest months for non-surgical minimally invasive treatments. Everyone wants to look their best in time for family events and holiday parties. One of our most popular treatments is lip enhancement with Juvederm Volbella (Allergan). It's quick and effective and the soft and natural looking results make a difference in their Insta photos. We extend our office hours through December to maximize the patient flow during this busy season, and patients really appreciate that they can get in without too much notice for injectables."
Celebrate Your Clients
The Bucay Center in San Antonio, Texas has two facilities and staff pride themselves on showing clients how much they appreciate them with seasonal promotions. "This year we are planning to focus on our two most popular no-downtime aesthetic treatments in our practice, Coolsculpting and Ultherapy. We also like to bundle professional-grade skincare formulations with our treatments. I choose every product we offer based on quality and efficacy. Some of our best sellers are Alastin, Defenage, Sente and SkinBetter," says medical director Vivian Bucay, MD.
Gold Skin Care Center in Nashville creates a special holiday menu. "Our Pumpkin Facial Treatments are one of our signature holiday season offerings, along with the Ultimate Firming and Brightening Facial. Our Advanced Aesthetics Medical Spa-licensed aestheticians will customize a facial for each patient based on their skin type and concerns. Dermaplaning is a great stand-alone or add-on treatment to a facial, Hydrafacial or chemical peel. Patients appreciate the personal touch of having a treatment that is special to them, and it increases our referrals for the higher-priced procedures we feature including facial injectables and lasers," says dermatologist and founder Michael Gold, MD.
According to Carissa McCormack, esthetician at Lorenc Aesthetic Plastic Surgery and Medspa in New York City, the holiday season is the ideal time to introduce new combination therapies that help reduce stress and quench dry skin. "We help patients relax in between parties and shopping stressors and keep their skin in great shape," she says. "One of our most popular treatments is Sciton's BBL system that can be dialed up or down to reduce sun damage, acne lesions and pigmentation. We can combine it with SkinTyte for a gentle lifting effect and we send every patient home with a ZO Skin Health post-treatment regimen."
Keep your clients up-to-date on the latest treatments and seasonal specials by posting them on Facebook and Instagram and sending well-designed email blasts to targeted clients. Be sure to add extra hours in the evening—as well as the occasional Saturday hours—to accommodate as many clients as possible.
Featuring CareCredit among available payment options also puts your practice or medspa at a competitive advantage, especially at this time of year when many patients are juggling their monthly budgets with holiday expenses. "Our patients appreciate the flexibility of using CareCredit to pay for their treatments, especially at this hectic time of year," says Shay Moinuddin, MHA, CANS, RN, practice manager and aesthetic nurse specialist at The Few Institute for Aesthetic Plastic Surgery, Chicago. "We have been working with CareCredit for over 10 years now, so it's become a very turn key and seamless process in our practice."
People want to look and feel their best during the holiday season but may not have budgeted for that extra R&R or aesthetic pick-me-up. Offering the CareCredit credit card to your patients is mutually beneficial—you are providing them with a payment option for treatments that may not have been previously budgeted for and you're able to do so in conjunction with the holiday specials and promotions you are already offering. It's a win-win!
CareCredit is a beauty, health, wellness and personal care credit card that helps your clients get the spa and medspa services they want when they want them. With special promotional financing options* including zero interest if paid in full within the 6, 12, 18 and 24-month options** your guests can treat themselves to your holiday promotions with less stress, potentially increasing their purchases.
In a recent consumer panel survey, 48 percent of participants said that they would be more likely to use their CareCredit credit card at a spa or medspa if they were able to do so. Cardholders surveyed also said they would spend, on average, $360 more a year at the spa or medspa if they could use their CareCredit credit card***. If you would like to learn more, or enroll and start offering your clients the opportunity to use the CareCredit credit card, visit www.carecredit.com to get started.
_______________________________________
*Subject to credit approval. Minimum payments required.
** No interest will be charged on the promotional purchase if the cardholder the promotional purchase amount in full within the 6, 12, 18, or 24 month promotional period. If you do not, interest will be charged on the promotional purchase from the purchase date. If your purchase qualifies for a 24-month promotional offer, fixed monthly payments are required equal to 4.1667% of initial promotional purchase amount until promotion is paid in full. The fixed monthly payment will be rounded up to the next highest whole dollar and may be higher than the minimum payment that would be required if the purchase was a non-promotional purchase. For all other promotional offers, the regular minimum monthly payment terms of the account will apply. Regular account terms apply to non-promotional purchases and, after promotion ends, to promotional balance, except the fixed monthly payment will apply until the promotion is paid in full. For new accounts, Purchase APR (interest rate) is 26.99%. Minimum Interest Charge is $2. Existing cardholders should see their credit card agreements for their applicable terms. Subject to credit approval.
*** September 2017 CareCredit Consumer Panel – Day Spa Research