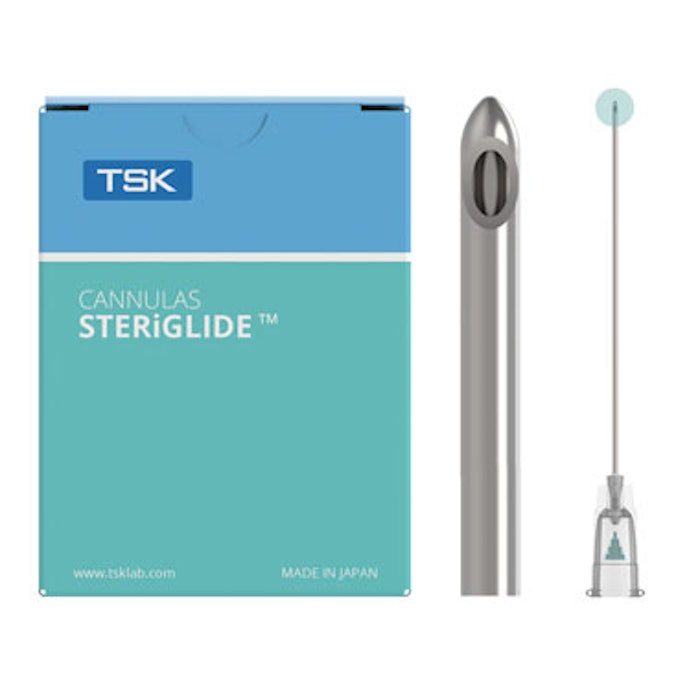 Allergan has received U.S. Food and Drug Administration (FDA) approval for the use of its hyaluronic acid gel dermal filler Juvéderm VOLUMA XC with a TSK STERiGLIDE cannula for cheek augmentation to correct age-related volume deficit in the midface in adults over 21. The TSK STERiGLIDE has a unique design compared to other cannulas currently available. It offers a patented tapered tip design for easier pilot entry as well as a near-tip delivery port for more precise product placement.
The approval was based on a multicenter, split-face, investigator-blinded, non-inferiority study designed to assess the safety and effectiveness of Juvéderm VOLUMA XC for correction of age-related volume deficit in the midface with the use of a TSK STERiGLIDE cannula versus a needle. The 12-week study took place in seven sites across the U.S. and included 60 subjects. Results demonstrated comparable performance, safety profile and patient satisfaction between cannula and needle injection.
"With this approval, Allergan will be able to educate on facial anatomy and injection techniques that will help healthcare providers administer treatment with Juvéderm VOLUMA XC safely to achieve optimal patient satisfaction," said Carrie Strom, senior vice president of U.S. Allergan Medical Aesthetics.