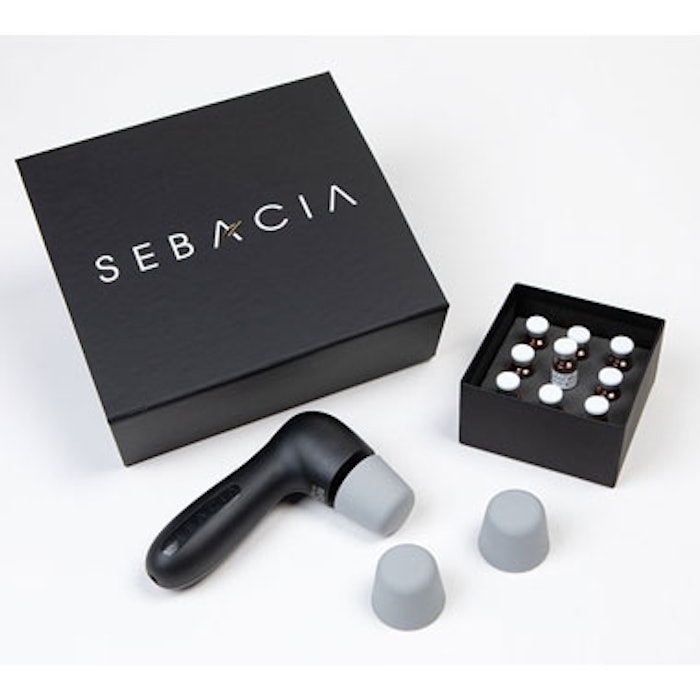 Data from a real-world study of Sebacia Microparticles showed that improvement in inflammatory acne lesions is maintained two years after treatment. Jill Waibel, MD, and Ashish Bhatia, MD, presented the results of two Sebacia studies at the American Society for Dermatologic Surgery (ASDS) 2019 Annual Meeting in October.
The long-term data is from the ongoing EU real-world registry study, which was designed to evaluate acne outcomes in patients that received pre-treatment with common first-line topical acne medications prior to the Sebacia treatment. Patients were prescribed a two- to four-week course of topical retinoid followed by three weekly in-office treatments of Sebacia Microparticles at commercial centers. The study is being conducted at nine nonacademic clinical practices in Europe and to date has enrolled 76 patients. The latest clinical results out to two years demonstrated:
92 percent average acne inflammatory lesion count (ILC) improvement at 24 months compared to baseline.
77 percent of patients were acne medication-free at 24 months.
9 percent of patients received a topical acne drug and only 14 percent received a systemic acne drug during the follow-up period.
There were no serious or unanticipated adverse events.
"These 24-month results from the EU registry study provide us the first perspective of the long-term safety and durability of Sebacia Microparticles in acne patients," said Dr. Waible. "Sebacia Microparticles represents an option for dermatologists that is complementary to our polytherapy approach to acne while allowing us to target the sebaceous glands with a selective and local treatment."
A second study, the ongoing U.S. registry study, was designed to evaluate acne outcomes in patients treated with Sebacia Microparticles in combination with the ongoing use of topical retinoids. In contrast to the EU registry study where all topical therapies were stopped prior to treatment, patients in the U.S. study were able to continue topical therapy after their third Sebacia treatment at the discretion of the investigator. The study is being conducted at six nonacademic clinical practices in the U.S. and to date, 72 patients have completed three-month follow-up. Latest clinical results out to three months include:
65 percent average acne ILC improvement at three months from baseline.
90 percent of the subjects were responders, defined as reduction of ILC of 40 percent or better.
Transient erythema was reported, and patients were able to return to school or work immediately after the procedure. There were no serious or unanticipated adverse events.
"I am pleased to see these three-month results from the U.S. registry tracking similarly to the European registry study that was conducted previously," said Dr. Bhatia. "The real-world results provide clinicians with additional data about treating acne patients with Sebacia Microparticles who are already using topical retinoids, a common first-line therapy."