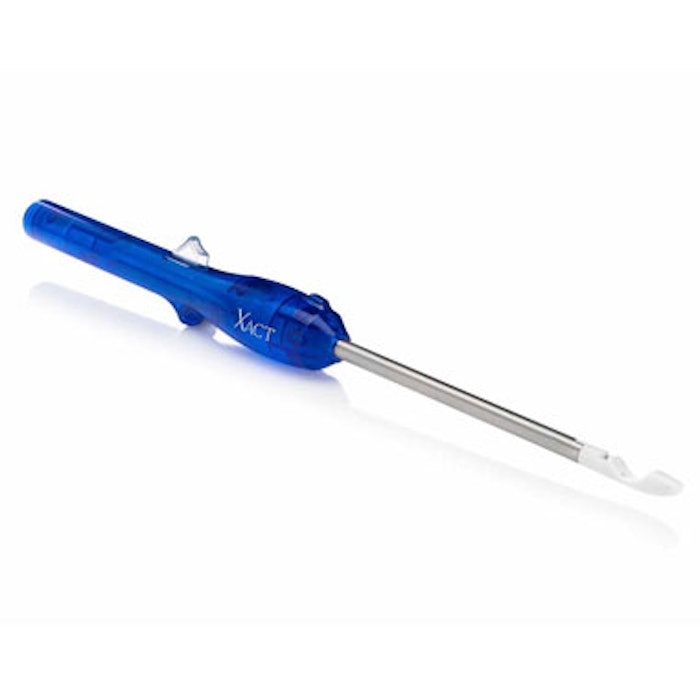 Cypris Medical, maker of the Xact handheld suturing tool for plastic surgery, has received ISO 13485 certification following an independent audit of its quality management system. ISO certification is a globally recognized endorsement of standards specific to the medical device industry. It represents a company's commitment to the highest level of quality, regulatory and safety controls.
"I'm incredibly proud that our pursuit of exceptional product safety and quality resulted in the certification of Cypris Medical's system for design, development and manufacturing of medical devices," said Dan Holton, CEO of Cypris. "ISO certification marks another significant milestone for us as we advance Xact device commercialization. Cypris Medical's early achievements include ISO-13485 certification, FDA clearance and more than 100 patient procedures using our novel patented technology. It's clear why we are excited about the journey ahead. We are opening an entirely new door to minimally invasive plastic surgery."
The Xact device is a handheld surgical suturing tool designed to approximate and pass suture through soft tissue. It is designed for use in facial plastic surgery procedures and allows surgeons to treat patients without general anesthesia in outpatient settings.
For more information, visit www.cyprismed.com