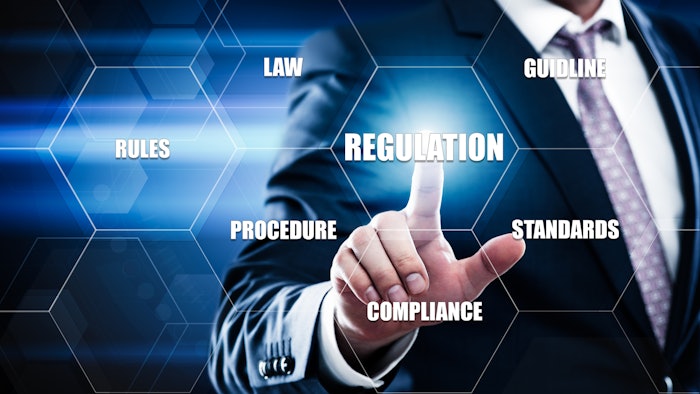 On August 14, 2020, the U.S. Food and Drug Administration (FDA) issued final guidance, "Civil Money Penalties Relating to the ClinicalTrials.gov Data Bank," which outlines how the FDA intends to identify whether responsible parties have failed to submit required clinical trial registration and/or results information to the ClinicalTrials.gov data bank for applicable clinical trials involving FDA-regulated drug, biological and device products; if they have submitted false or misleading information to the data bank; or if they have failed to submit or knowingly submitted a false certification to the FDA.
The guidance also describes the circumstances under which the FDA may decide to seek civil money penalties for noncompliance, the applicable procedures for assessing civil money penalties, and the civil money penalty amounts that may be assessed for violations related to the ClinicalTrials.gov requirements.
The statute and its implementing regulations require responsible parties to register certain clinical trials and submit summary results information for such trials to ClinicalTrials.gov, a data bank managed by the National Institutes of Health/National Library of Medicine. The law further requires submitters of certain applications and submissions to the FDA regarding drug products, biological products, and device products to certify that all applicable ClinicalTrials.gov requirements have been met.
"Innovative advances in medical products and transparency in the clinical trials process depend on compliance with ClinicalTrials.gov submission requirements. Certain clinical trials must be registered, and summary results information for such clinical trials must, generally, be submitted within one year of the trial's primary completion date," said Anand Shah, MD, Deputy Commissioner for Medical and Scientific Affairs. "We expect the regulated community to comply with clinical trial requirements and regulations. As in all areas that we regulate, our goal is to achieve voluntary compliance with the law. However, we intend to hold responsible parties and submitters accountable, including potential legal action, if they are not in compliance."