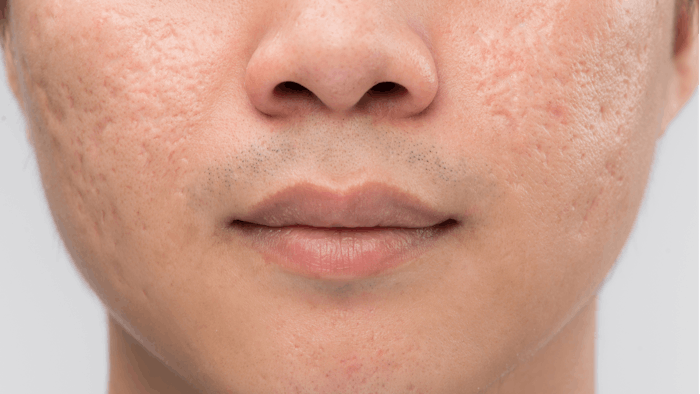 A double‐blind, placebo‐controlled study comparing post-procedure use of a topical solution containing 0.5% timolol maleate (TM) to saline revealed that TM can reduce downtime by speeding barrier repair following ablative fractional carbon dioxide laser (AFCO2) therapy.
For the study, published in Lasers in Surgery and Medicine (November 19, 2020), authors Kometh Kimwattananukul, MD, et al, treated 25 subjects (aged 18–50 years) with atrophic acne scars with AFCO2. After undergoing laser therapy, they applied 0.5% TM to one cheek and normal saline to the contralateral cheek (control) twice a day for seven days.
Corneometry, transepidermal water loss (TEWL) measurement, colorimetry and clinical outcome parameters (erythema, edema, crusting, pruritus and tightness scores) were evaluated at baseline and 48, 96 and 168 hours after treatment.
At every follow-up visit, the TM‐treated side showed statistically higher corneometry values and lower TEWL than the control side. The crusting score at 96 hours post‐laser treatment was also significantly better on the TM-treated side. No adverse events occurred during the follow‐up period.
The authors concluded, "Application of topical 0.5% TM twice daily improves the skin‐barrier function and might promote re‐epithelialization after laser procedures."