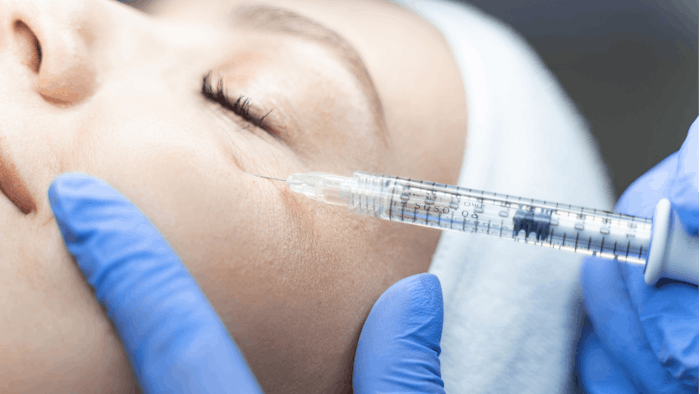 Researchers in Tel Aviv are asking providers of medical aesthetic services to inititate clinical studies and reconsider the use of dermal fillers in patients with autoimmune diseases. Amir Koren, MD, et al, published the results of a study showing that dermal filler treatments are apparently safe and well received by patients with autoimmune inflammatory rheumatic diseases (AIIRDs) in Dermatologic Surgery (December 15, 2020).
The researchers asked patients with AIIRDs who attended a rheumatology outpatient clinic between 2016 and 2018 to complete a questionnaire about their attitudes toward and experiences with dermal filler injections. Respondents were asked to share information they had received from professionals and the factors that influenced their decision of whether or not to undergo these procedures.
Overall, 194 patients with AIIRDs (mean age 56.5 ± 14.0, 99% women) responded. Forty-two of them had previously undergone filler injections and intended to repeat them (Group A), 37 had not received filler injections but intended to do so (Group B) and 114 who had never undergone them did not intend to undergo them.
The major motivation cited for undergoing filler injections was social. The patients treated with dermal fillers said they did not inform their rheumatologist about their injections and that they were highly satisfied with the procedure and reported negligible side effects.
Based on these findings, the authors encouraged physicians to reconsider current recommendations to refrain from injecting these patients with dermal fillers and urged more clinical studies to investigate the safety of dermal fillers in patients with AIIRDs.