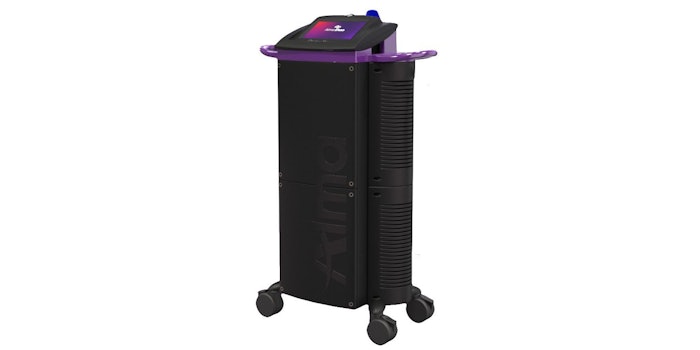 Alma has announced the launch of Alma Duo, a new treatment to help improve men's sexual health. The Alma Duo has been clinically validated to improve blood flow using focused low-intensity extracorporeal shock wave therapy (LI-ESWT).  
LI-ESWT is used to address medical concerns in orthopedics due to its anti-inflammatory benefits and in cardiology to promote angiogenesis, the formation of blood vessels. This patented shock wave therapy causes mechanical stress to the treatment site triggering a cascade of wound healing responses to stimulate better blood flow and restore more natural function. The in-office treatments take 15 minutes and require no topical anesthetic and no downtime.
"With Alma Duo we're treating the cause and not the symptom, and there's been very low, if any side effect," said Boaz Appel, MD, a urologist at the Rambam Medical Center, neuro-urology unit, in Haifa, Israel. "Having had the opportunity to treat hundreds of male patients in the span of ten-years with this technology, I'm happy to report that majority of my patients are still enjoying the benefits of this treatment at least a year post their final treatment."