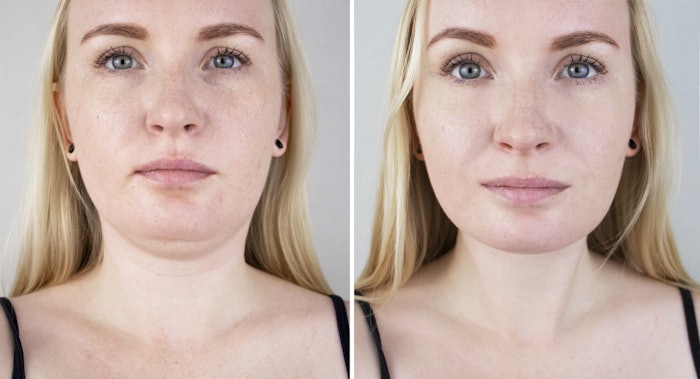 The Aesthetic Society has released its 2021 predictions detailing what plastic surgery trends are expected in the coming year.
"2021 promises to be a unique year for our specialty given the COVID-19 crisis," says Herluf Lund, MD, president of The Aesthetic Society. "Because so many people are working from home, they are able to have a surgical procedure, continue to work, and recover privately. This represents an opportunity many patients have never experienced previously. As we continue to spend more and more time on video calls, rejuvenation and enhancements to the face, eyes, and neck will likely be leading procedures this year. Our members are dedicated to safety and will continue to educate patients and physicians on safety protocols as we continue aesthetic surgery in 2021."
The Society's 2021 predictions include:
Jawline contouring will gain popularity. With people spending hours on screen time, complaints are rolling in from patients who are acutely aware of extra skin or fat underneath their neck. Now that virtual meetings and video calls are the new normal, patients want a sharp neck contour.
Liposuction is likely to surpass breast augmentation. The decreased access to health clubs and fitness group facilities has contributed to weight gain and people are going to look for options for improvement.
Men will seek subtle surgical procedures with high impact like blepharoplasty. This procedure has been increasing in popularity over the past 10 years and can result in a younger appearance. With masks being incorporated in everyday style, eyes will remain the focal point of how we look.
Body contouring and liposuction remain extremely popular with men. Many men do not need to be physically in the office for work— they can recover easily at home from procedures while still being on the job.
The popularity of injectables and facial injections will continue to skyrocket. It has become part of culture and the millennial generation is being raised with injectables and facial fillers as an accepted part of regular "grooming" – just as getting one's nails or hair done.