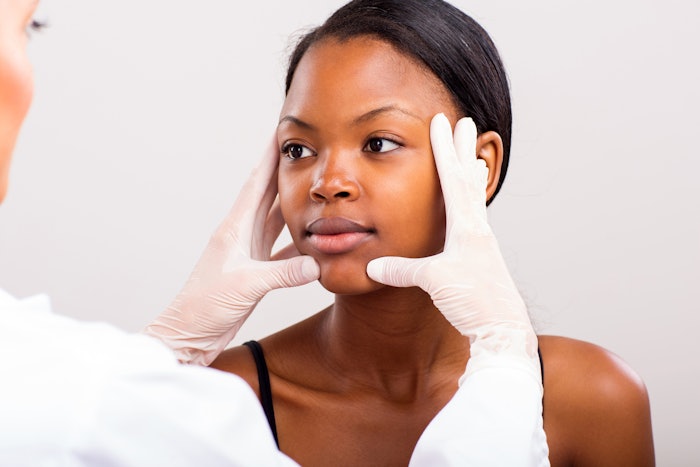 Schweiger Dermatology Group (SDG) has launched a Skin of Color Specialty Clinic to meet the needs of patients with darker skin types. SDG assembled a team of providers with expertise in diverse skin types to launch this division within the practice. 
"As a premier provider of skin care services, Schweiger Dermatology Group recognizes the importance of addressing the needs of a patient population with ever increasing diversity," says Sumayah Jamal MD, PhD, program director for the Skin of Color Specialty Clinic. "This requires providers who have an understanding of not only how to deliver cosmetic treatments safely to darker skin types, but who also understand the differences in how certain medical conditions present within this patient population."
Dr. Jamal previously served as the founding director of the Ethnic Skin Clinic at New York University School of Medicine.
Additional providers with the clinic include:
The Skin of Color Specialty Clinic at Schweiger Dermatology Group will be a continued initiative, as Dr. Jamal and her team focus on training and educating other providers throughout the practice.