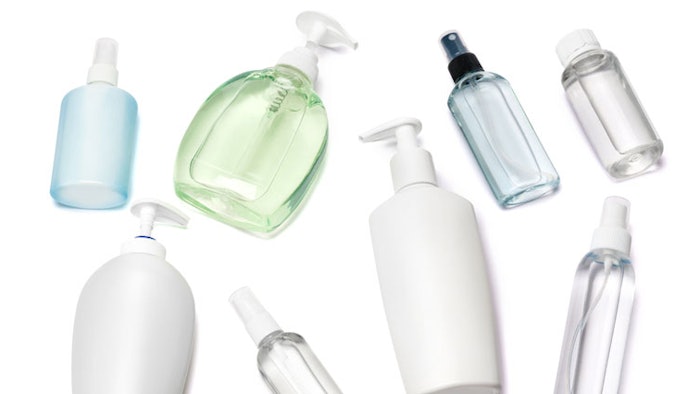 In the past few weeks, the U.S. Food and Drug Administration (FDA) has issued a warning letter and added five entries to its 'do not use' sanitizer list over product sub-potency. It also flagged four foaming hand soaps recalled for possible microbe contamination.
See related: 900+ Hand Sanitizer Poisonings, Mexican Imports Put on FDA Alert
Warning Letter: Insufficient (58%) Ethanol Content
A warning letter issued on Feb. 18, 2021, to Absaea Cosmetics, of Emiliano Zapata, Mexico, the FDA states, "Following an attempt to import Fragrance Free Vlanc + Plur Hand Sanitizer Rinse Free Formulated with 70% of Alcohol with Aloe Vera & Glycerin into the United States, it was detained and refused admission at the border. The results of the FDA laboratory testing of a batch of this product detained at the border demonstrate that this drug product labeled as manufactured at your facility is adulterated ... in that its strength, purity, or quality falls below that which it purports or is represented to possess."
See related: How NOT to Formulate Hand Sanitizers
The agency outlined that the product is labeled to contain 70% volume/volume (v/v) of the active ingredient alcohol (ethanol). However, FDA testing found that the drug product contained only 58% v/v ethanol. "This hand sanitizer drug product is adulterated under section 501(c) of the FD&C Act in that the active ingredient of ethanol is present at levels in the products lower than that which is declared on its labeling," the letter states.
The FDA concluded that all drugs and drug products manufactured by the firm remain listed on import alert until there is evidence establishing that the conditions that gave rise to the violation have been resolved.
Hand Sanitizer Additions to 'Do Not Use' List
Continuing its monitoring for hand sanitizer violations, the FDA added five listings to its hotlist of products consumers are warned not to use. The agency noted it currently has no evidence of these products being on the U.S. market, but all of the following were flagged for subpotent alcohol (ethanol) levels: two listings for Weper Clean Solutions, Kleengel Hand Sanitizer, CyroLab Q&T Antibacterial Gel and Kilvir Forte Virus Killer, all manufactured by Distribuidora Lagunera del Norte SA de CV, of Mexico.
Possible Burkholderia cepacia Contamination
Finally, four voluntary product recalls were made by Scent Theory Products for potential Burkholderia cepacia contamination. These included four foaming hand soaps made with essential oils: Lemon Citrus, Vanilla Coconut, Eucalyptus Mint and Fresh Lavender.
See related: Hand Hygiene and Disease Prevention, Part II