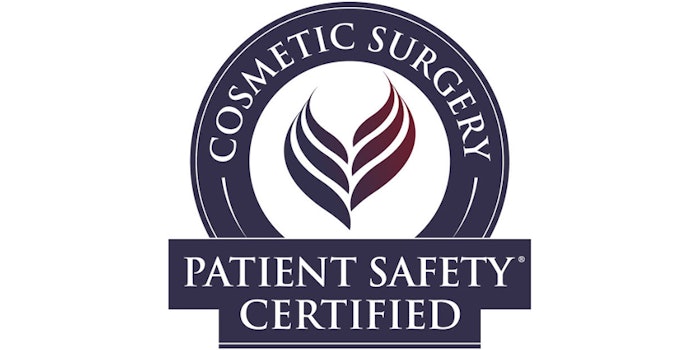 The American Board of Cosmetic Surgery (ABCS) is celebrating Patient Safety Awareness Week, from March 14-20, 2021, with the introduction of its Cosmetic Surgery Patient Safety (CSPS) certification. 
To display the Cosmetic Surgery Patient Safety badge, cosmetic surgeons must pass a specialized, in-depth Patient Safety Exam in addition to the fellowship training and rigorous exams they completed to become board certified cosmetic surgeons. The patient safety logo is intended to reassure patients that not only is their surgeon highly trained in cosmetic procedures: they are also up to date on the latest research-driven best practices for patient safety.
"While all of our board certified cosmetic surgeons are already required to understand and meet high safety standards, this added credential shows patients the surgeon has gone above and beyond in prioritizing safety matters," said Wilbur Hah, MD, Texas cosmetic surgeon and president of the ABCS.
Surgeons can post the CSPS badge on their ABCS member profiles, social media pages and websites and at their practices.