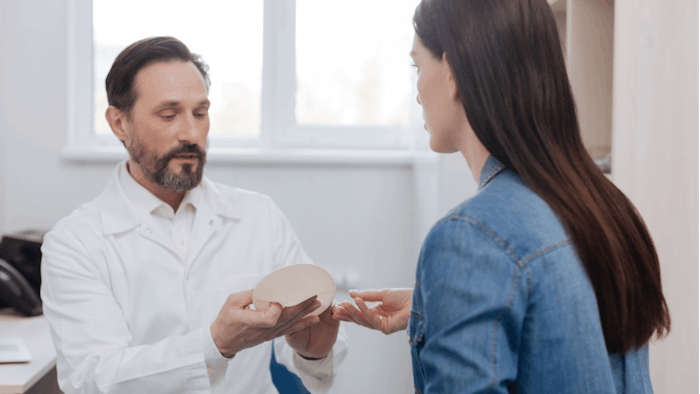 On Wednesday, March 31, the U.S. Food and Drug Administration (FDA) issued a Safety Communication for providers, caregivers and patients on the use of acellular dermal matrix (ADM) products in breast reconstructon.
The FDA communication notes that its own analysis of patient-level data from real-world use of ADMs for implant-based breast reconstruction suggests that two ADMs—FlexHD and Allomax—may have a higher risk profile than others, including significantly higher major complication rates of explantation, reoperation and infections in patients two years after surgery, when compared to patients who received SurgiMend or AlloDerm brands or no ADM. (The FDA analysis was limited to immediate, two-stage, under-the-muscle, implant-based reconstruction with up to two-year follow-up.)
FDA Recommendations for Health Care Providers Include:
Discuss the potential benefits and risks of all relevant treatment options with your patients as part of a shared decision-making process.
Be aware that the FDA has not approved or cleared any ADM products for use in implant-based breast reconstruction. Data analyzed by the FDA and published literature suggest that some ADMs may have higher risk profiles than others.
Be aware that the FDA does not recommend reoperation or removal of implanted ADM as a preventive measure. In addition, the FDA is not aware of any information that shows an association between ADM use and development of breast implant associated anaplastic large cell lymphoma (BIA-ALCL).
Report any patient adverse events to the FDA MedWatch program, using the information in the Reporting Problems with Your Device page.