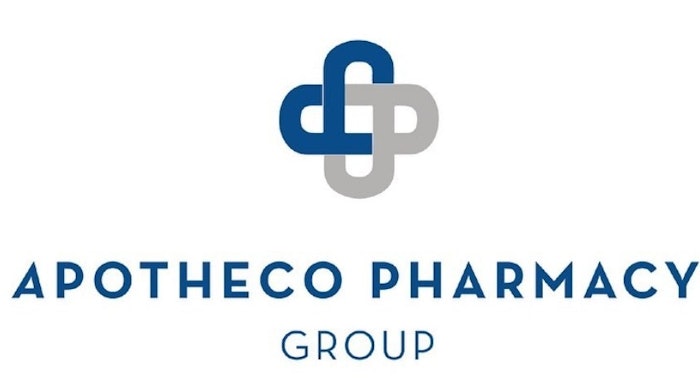 The Apotheco Pharmacy Group, a clinically focused network of specialty pharmacies serving the dermatology market, has announced David Vucurevich, R.Ph. as its new chief executive officer.
Vucurevich, a pharmacist by training, brings more than 30 years of experience in the pharmacy industry to the position. He previously served as chief operating officer of Genoa Healthcare and as president and chief operating officer of Prasco Laboratories.
Vucurevich has served as a member of the Board of Apotheco for two years. 
"I am honored to join the Apotheco team as CEO at this exciting time in the company's history," said Mr. Vucurevich. "I am looking forward to executing on the next stage of the company's impressive growth and working with the team to build the preeminent pharmacy network serving the dermatology market."