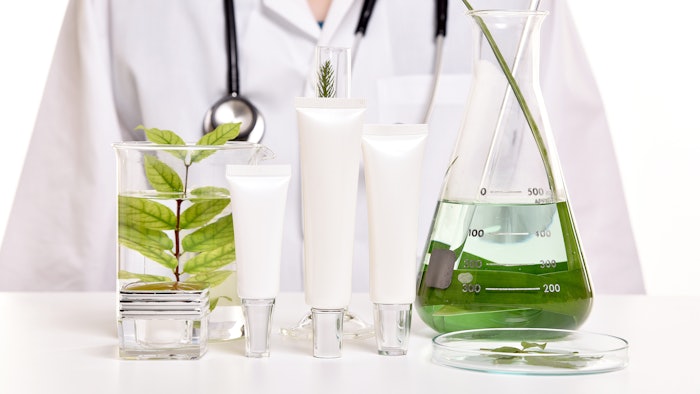 Skin Inc. and MedEsthetics can't wait to combine our two audiences for four days of knowledge, techniques, specials and fun at Face & Body  with MedEstheticsVirtual on May 23-26, 2021. Upgrade your skin science knowledge with classes featuring your favorite industry veterans and pros. The sessions will discuss topics like modern combinations of medical/aesthetic procedures, the science of LED light therapy, the diagnosis and management of melasma and more. 
High Dose Micro Focused Botulinum Toxin Injections (HDMF)….A Paradigm Shift for Injection Techniques with Botulinum Toxins
John H. Joseph, MD Director Clinical Testing of Beverly Hills, Clinical Testing of Beverly Hills, 12:05 pm - 1:05 pm, May 25.
The session will highlight the history of Botulinum Toxin injections for aesthetic indications, the discovery of sub-optimal duration of Botulinum Toxin injections and the means to increasing duration by increasing dose without increasing complication. 
Stepping out of the Shadows: Evidence-Based Approach to Diagnosis and Management of Melasma
Mona Sadeghpour, MD Co-Founder, SkinMed Institute, 11:00 am - 12:00 pm, May 25.
This session will recognize the clinical features that distinguish melasma from other facial pigmentary disorders, develop an evidence-based treatment algorithm for management of melasma and to understand and utilize the latest therapeutic break-throughs in treatment of melasma including both medical and laser therapy.
Celluma Light Therapy: LED Myth Busters: Demystifying the Science of LED Light Therapy
Patrick Johnson CEO & President , BioPhotas Inc., 3:30 pm - 3:55 pm, May 24.
There are so many questions and myths surrounding the science and benefits of LED light therapy that it's difficult to know where to start. If you have ever wondered about any or all of the following questions, then you won't want to miss this webcast.
PCA SKIN: 5 "Must-Have" Correctives That Work Better Together
Dawn Ahearn National PCA Skin Educator, PCA Skin, 12:30 pm - 12:55 pm, May 26.
This immersive webcast we'll explore PCA SKIN's five "must-have" correctives for optimal patient results. PCA SKIN experts will discuss the science behind their advanced formulas and share clinical data to help support your sales efforts and patient adoption. 
Acne Treatment Stumbling Blocks: The Top Esthetician Questions
Mark Lees, Ph.D, M.S., CIDESCO Diplomate President, Mark Lees Skin Care, Inc., 3:15 pm - 4:15 pm, May 23. 
Join acne product developer, long-time master skin therapist and author Mark Lees, Ph.D., as he presents answers to the top acne treatment questions he gets from estheticians all over the world! In this special presentation, Dr. Lees will share frequent oversights in acne treatment that can make or break clearance success. See actual case studies and learn the important factors to constantly keep in mind when treating acne and problem skin.
Viktoria De'Ann BioActiv Peptides: Mastering Top 3 Skin Treatments
Mark Viktora President, Viktoria De'Ann Peptide Cosmeceuticals, 10:30 am - 10:55 am, May 24. 
Boost treatment results by mastering the link between peptides and the skin's natural regeneration capabilities. This class will teach you how to master the science and techniques to advance treatment results utilizing peptides and modalities.
Lira Clinical: Skin's Clinical Treatment Transitions
Francine Kagarakis, RMA Founder, Lira Clinical, 12:00 pm - 12:25 pm, May 24. 
Discover how to work with skin's natural functions accomplishing skin refinement and skincare success.
DMK - Danne Montague: Modern Combinations of Medical/Aesthetic Procedures
Danné Montague-King Founder, DMK Skincare, 12:00 pm - 12:25 pm, May 26.
A deeper look into the synergy connecting aesthetics treatments and medical procedures in skincare, and how to get the most benefit out of both.
While we aren't getting back to normal just yet, we can't wait for you to upgrade your digital experience in 2021 at Face & Body with MedEsthetics Virtual. Don't forget to register.