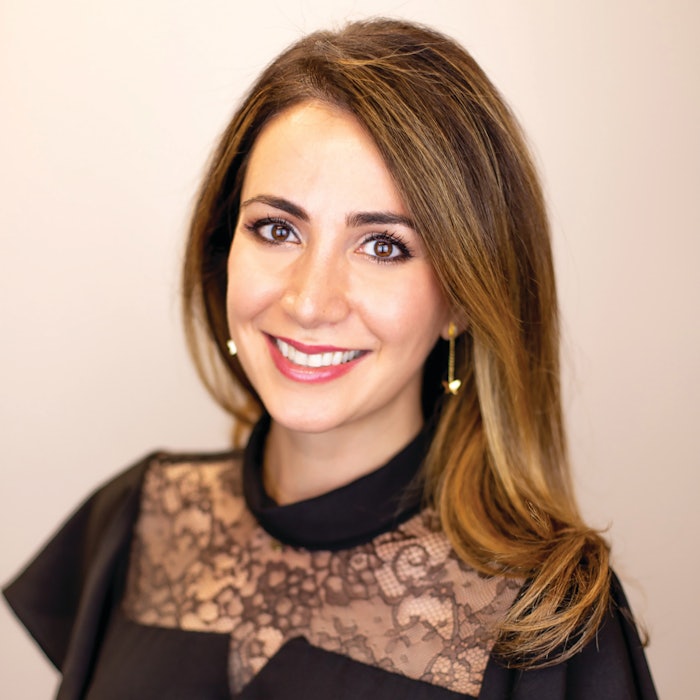 Join Mona Sadeghpour, MD, at the Face and Body with MedEsthetics virtual event on Tuesday, May 25 for "Stepping out of the Shadows: An Evidence-Based Approach to Diagnosis and Management of Melasma"
Melasma remains difficult to treat. A variety of treatment modalities have been proposed for treatment, but treatment algorithms are not standardized, and are commonly associated with disease relapse or complications.
Session Objective:
To recognize the clinical features that distinguish melasma from other facial pigmentary disorders
To develop an evidence-based treatment algorithm for management of melasma
To understand and utilize the latest therapeutic breakthroughs in treatment of melasma including both medical and laser therapy
Mona Sadeghpour, MD, is a board-certified dermatologist and co-founder of SkinMed Institute in Lone Tree, Colorado. She graduated summa cum laude from the University of Texas at Dallas Collegium V Honors Program and received her medical degree from Yale University School of Medicine. Following her residency at University of Pittsburgh Medical Center, where she served as chief resident, Dr. Sadeghpour completed the American Society of Dermatologic Surgery (ASDS) accredited fellowship in laser and cosmetic surgery at the renowned SkinCare Physicians in Boston, Massachusetts. She most recently served as the director of the Center for Skin, Laser, and Cosmetic Surgery at University of Colorado where she led and created an innovative educational curriculum to train physicians-in-training in laser and cosmetic dermatology.
Dr. Sadeghpour's clinical interests include melasma and disorders of hyperpigmentation, complications and safety in laser and cosmetic surgery techniques, and utilization of laser medicine as it relates to evidenced-based treatment of dermatologic health and disease.
She continues to lecture and teach other physicians and residents nationally at both academic institutions as well through multiple national societies, where she holds leadership positions.
Visit Face and Body to register.