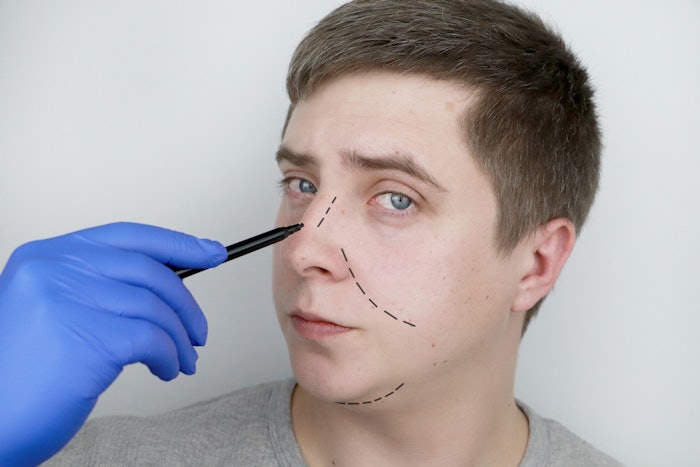 AEDIT, a website that provides consumer education and helps connect prospective patients with aesthetic providers, asked three of its advisory board members to explain what their practices are experiencing and preparing for post pandemic. 
Here's what they had to say: 
Michael Somenek, MD, Board Certified Facial Plastic and Reconstructive Surgeon, Washington, DC.
"The biggest rise in procedures has been specifically in the surgical aspect of my practice. While injectables and nonsurgical treatments have remained steady, my surgical volume has increased at least twofold. Facelift and neck procedures such as submental liposuction have been popular given the 'Zoom effect' of everyone staring at their faces while on conference calls for hours on a daily basis. People have been much more likely to seek surgery now that they have the downtime of working from home and also wearing a mask." 
Julius Few, MD, Board Certified Plastic Surgeon, Chicago & Los Angeles
"People are excited, yet apprehensive, to reenter society and want to look their best as quarantine loosens. Bottom line: A fresh, natural look with glowing skin. The Inverso Lift offers a huge visual impact with much less downtime than a traditional face lift, making it a great option for patients looking for a quick, impactful refresh that still looks natural. The Inverso Lift is a nonsurgical treatment that I developed to incorporate nonsurgical thread lifting with restoration of lost volume in the jawline with Micro Botox to the frown muscles of the mouth to create a graceful appearance that is not 'done' or unnatural in nature. Halo, BBL HERO and Moxi are also frequent procedures that offer state-of-the-art enhancement that is natural in nature with minimal recovery. BBL HERO is a dramatic game-changer to revitalize skin tone and texture all over the body with hardly any downtime."
Ava Shamban, MD, Board Certified Dermatologist, Los Angeles, CA
"Supporting the bottom line (a.k.a. the booty) after months of WFH sitting and stagnation is key to give the buttocks a boost. Dimpling can dissipate with a multi-modality approach to eliminate the bands causing the effect while smoothing, toning, tightening, and lifting the area for a highly improved appearance. I use a multi-modality RX to help patients get ready for bathing suit season:
QWO - The new, recently FDA-approved injectable will dissolve the bands pulling down and causing fat to show through the network of fibers.
truSculpt flex - A best-in-class non-invasive muscle sculpting technology that uses three integrated settings to mimic contractions for natural muscle fiber building,
EmTone - FDA-cleared device that simultaneously delivers both thermal and mechanical energy to treat all major contributing factors to cellulite.
Morpheus8 - Radiofrequency and microneedling modalities support remodeling fat, tightening, toning, and lifting the tissue on the tush.
Hyperdiluted Radiesse - [With lidocaine and saline] will help to build up areas where the dimples were and improve overall quality of the skin texture and appearance."